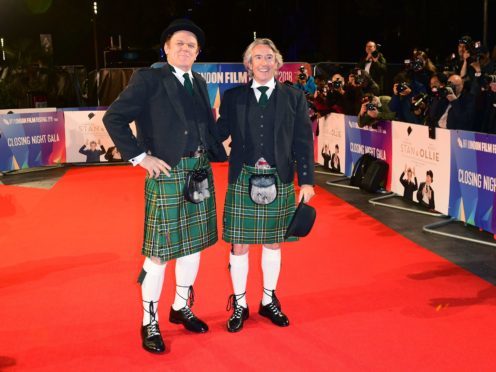 Actors Steve Coogan and John C Reilly both wore kilts on the red carpet on Sunday to celebrate their roles in the new film Stan & Ollie.
The world premiere for the film, based on the lives of comedy duo Laurel and Hardy in their later years, was at the closing night gala for the BFI London Film Festival.
The event, held in Leicester Square, saw members of the cast take to the red carpet alongside the film's director, Jon S Baird.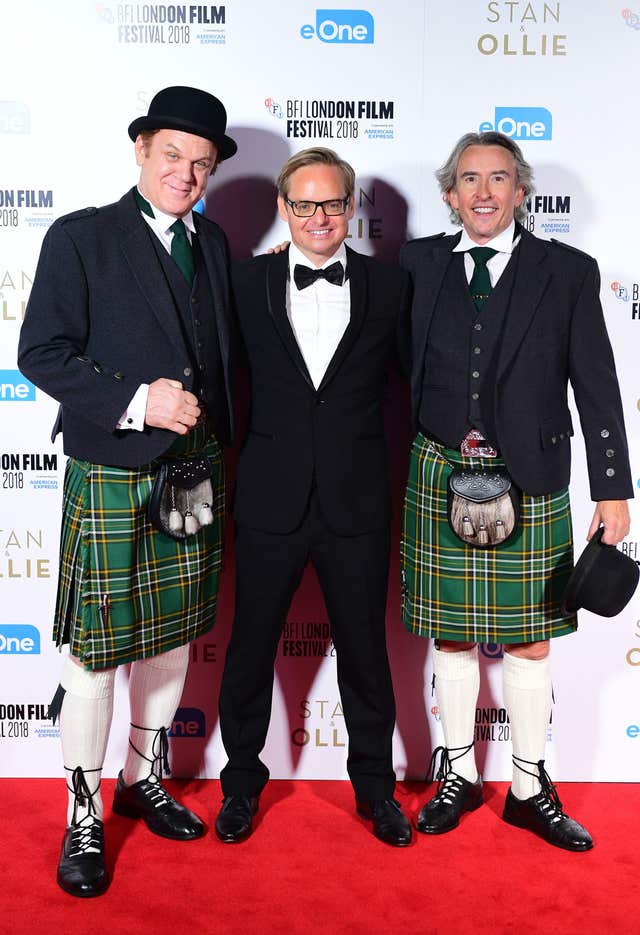 Asked about Coogan and Reilly's choice to wear kilts on the red carpet, the director, originally from Aberdeen, laughed and said it was "all about him".
He said: "They're wearing them because they wear them in the film.
"There's a scene where they go to Scotland and wear these oversized kilts but they thought it would be a nice little touch as well and, as you can see, a good photo opportunity.
"They've not been shy about it, let's just say!"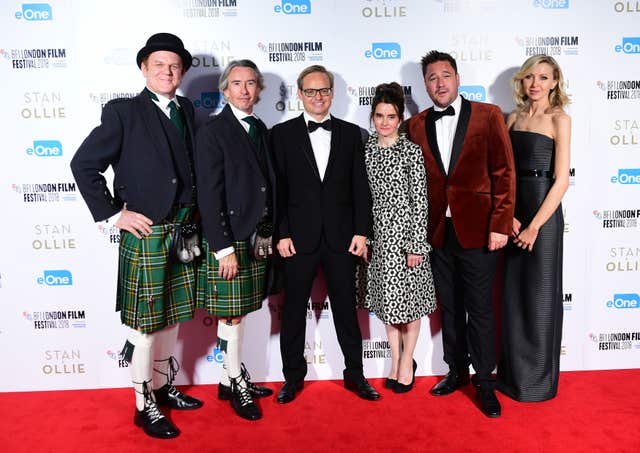 Coogan and Reilly, who play Laurel and Hardy respectively, also donned matching bowling hats in the style of the double act.
Mr Baird told the Press Association he did not want the film to be a "normal sort of biopic".
The 45-year-old said: "I wanted to choose a little bit of their lives and concentrate on a little bit of their life.
"The most interesting part was when they had felt as if they were coming towards the end of their stardom, when they were struggling, and what they were actually like off screen.
"Everybody knew what Laurel and Hardy were like on screen and what their personas were like.
"They're very different off screen so I just thought it was a lot more interesting to look at their sort of alter egos or the real people."