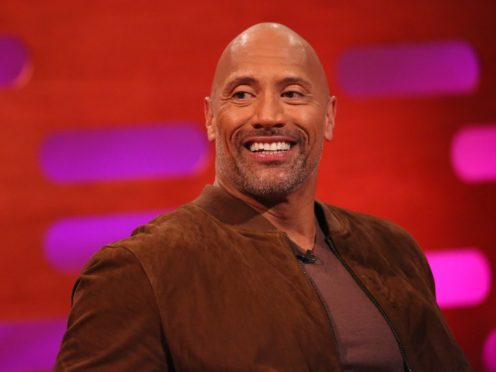 Dwayne "The Rock" Johnson has shared an adorable image of his daughter painting his face before he went to work.
The image posted on Instagram shows the actor perched in a chair eating his breakfast while two-year-old Jasmine daubs paint across his face with a brush.
Revealing the conversation they had, Johnson wrote: "Me: Baby come here and give daddy a kiss, he's gotta go to work.
"Jazzy: But daddy I have to paint your toes.
"Me: Nope, daddy's got his shoes on and gotta go to work, now come give me a kiss.
"Jazzy: Ok, then let me paint your face, daddy.
"Me: *confidently laughs* Absolutely not, now I gotta go to work, now get over here and kiss me.
"Jazzy: *while looking up at me with her mama @laurenhashianofficial's intoxicating blue eyes… BUT DADDY, I need to paint your face for work.
"Me: Ok, but make sure you choose manly colors that are flattering to my complexion."
Johnson continued: "As much as I tell her no, with my crazy busy life, this is the stuff I actually love."
The actor and his partner Lauren Hashian are also parents to daughter Tiana Gia, who was born in April. Johnson also has a child from a previous marriage.