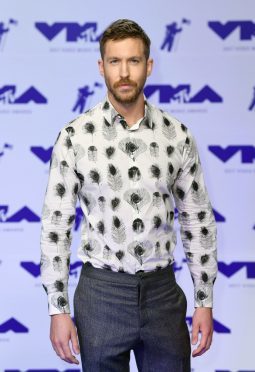 Calvin Harris has said he grew a beard so he was taken seriously enough to win a Grammy.
The DJ and singer told his followers on social media that he thought having facial hair would give him the gravitas to secure a Grammy nomination in the producer category.
Harris started growing his beard in 2017 to get a nod for this year's awards, which took place at the weekend.
He told fans his plan worked – but had its limits.
Harris, 34, wrote: "Last year I grew a big ol beard in order to be taken seriously by the Grammys as a producer.
"It worked to an extent – my Producer of the Year nomination came through and I was happy the beard was performing as well as I had hoped.
"But unfortunately this weekend I learned that even a new beard has its limitations.
"On Sunday I lost out to the incredible Greg Kurstin.
"A big ol beard can only take you so far."
The star has now got rid of the beard.
He said: "An important lesson learned that i am happy to pass forward to all of you good people.
"Now my beard is gone, the experiment completed and I can move forward with 2018!
"God bless and thank you for your support !!!"
Harris was nominated for Producer of the Year alongside Kurstin, No I.D., Blake Mills and The Stereotypes.