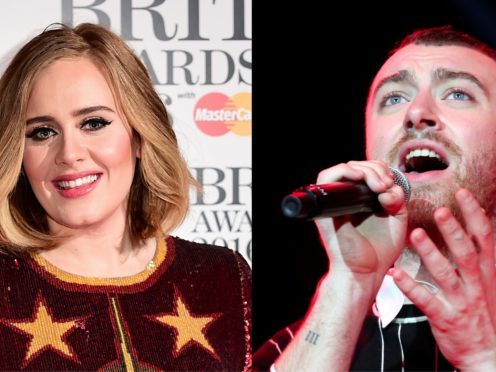 If you're a super fan of both Adele and Sam Smith, there may be a very good reason why.
Twitter user Jesse Valona has shared a video of Adele's number one hit Hello being slowed right down on Twitter, joking that it sounded just like Stay With Me singer Smith.
Fans have quickly picked up on this realisation, with many coming to the tongue-in-cheek conclusion that the musicians are actually the same person.
They are both British, both Grammy award-winners, and are rarely seen in public together – which has proved enough to set a new internet conspiracy theory rolling.
Smith has addressed being compared to Adele before, telling the Daily Telegraph in 2014: "I can see the similarities in the honesty of the lyrics, but I also understand that people need to compare things to digest music which is OK.
"If I am going to be compared to anyone in the world, that is an amazing comparison."
Jesse, who lives in Gig Harbor, Washington, said: "I like to play around with my record player (slow it down/speed it up by hand and by knob)… both Sam Smith and Adele were played on my speakers at some point that day.
"Then when I slowed it down I just knew it sounded very elegant like Sam Smith's voice and decided to share it with the world."
The tweet has now gone viral, with 120,000 retweets and over 4.7 million views as of Wednesday afternoon.