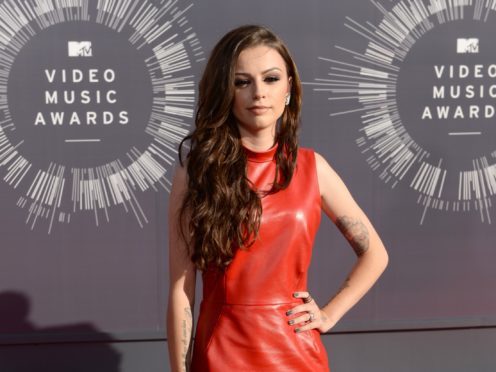 Cher Lloyd has shown off her baby bump.
The former X Factor star, 24, who married boyfriend Craig Monk in 2013, is expecting her first baby in May.
"We are so excited. It's like a new start. This year we'll be five years married," she told ITV show Lorraine.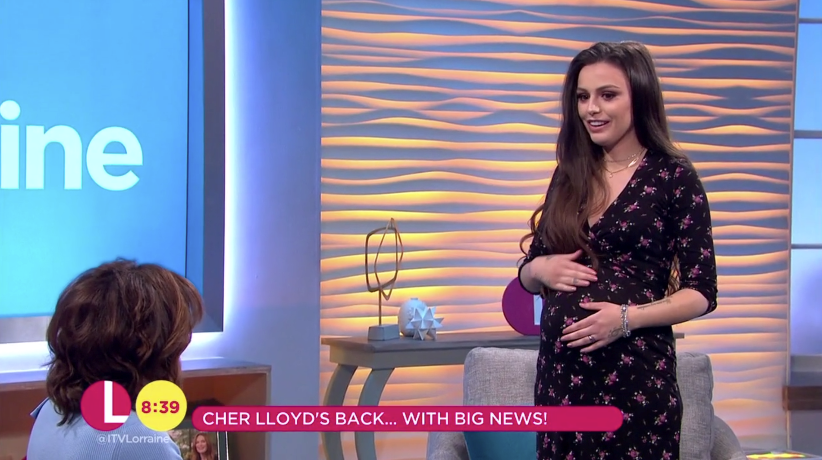 Lloyd also spoke about her former X Factor mentor Cheryl and the singer's relationship with Liam Payne.
Cheryl, 34, and Lloyd had a fall-out despite being close while Lloyd was on The X Factor, but they later buried the hatchet.
"I haven't heard from her in a long time. I mean, she's so busy with her baby," Lloyd said.
She said of Cheryl's relationship: "I never would have guessed it, but they look so cute together and they make a really great couple."
Lloyd, who is working on her third album, took part in the 2010 series of The X Factor.
She said: "I do honestly think… it was the best year, and I don't think they'll ever have (another) year like that.
"I made lots and lots of mistakes in front of the whole nation. It was a difficult time but such a learning curve."