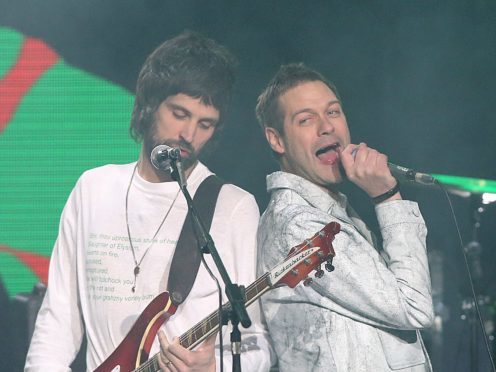 Kasabian guitarist Serge Pizzorno has said he would rather be in the crowd for the band's small show in Halifax than play if from the stage.
The Leicester rockers will play to 1,500 people at the Victoria Theatre in the Yorkshire town later this month ahead of a major gig at the Royal Albert Hall for Teenage Cancer Trust.
Speaking backstage at the Global Awards, where the group won best indie act, Pizzorno told the Press Association: "It's amazing, doing festivals and stuff and you have to get yourself back fighting fit and go back in the ring.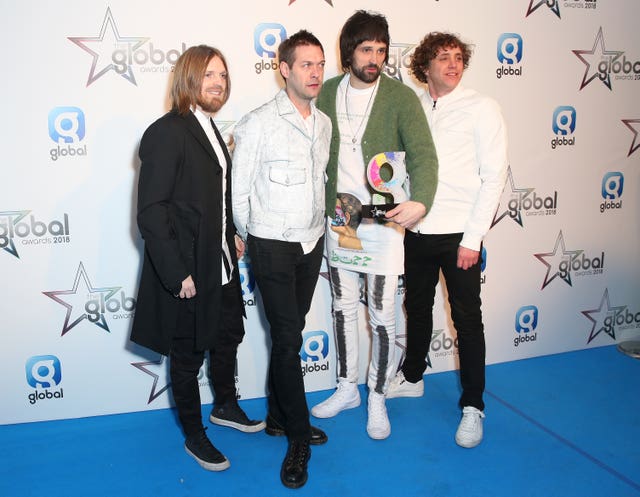 "You can't go back in too big because you're playing a big gig so you play a small venue which is amazing because it means we get to play in smaller venues like Halifax, 1,500 people and it's going to be insane.
"I want to go and see it, I don't want to play it. I want to be in the crowd.
Lead singer Tom Meighan added : "We will never witness that in our lives, that is what is weird, because I would love to see us play. It would be amazing."
Pizzorno continued: "If there is a really good tribute band I want to get them in to do my bit, get them on so we can go in the crowd."