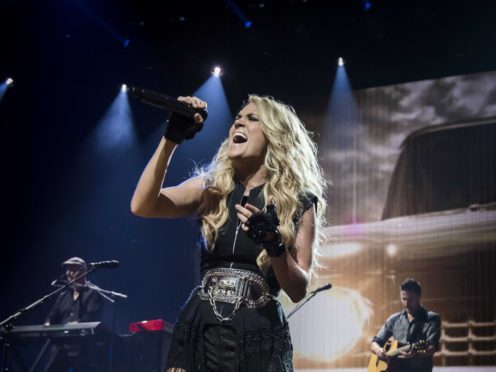 Carrie Underwood has announced her first album since she had an accident that left her requiring more than 40 stitches in her face.
The US singer and former American Idol winner, 35, fell on some steps at her home last year, breaking her wrist and sustaining a facial injury.
Earlier this month Underwood wrote an open letter to fans saying she was "healing pretty nicely" and she has now revealed she will unveil new studio album Cry Pretty in September.
The title track was released worldwide on April 11 and has already topped iTunes Top Songs charts in 12 countries.
Underwood, who also co-produced the album, said: "At this point in my career, I feel stronger and more creative than ever.
"I think you can hear that in this new album. It's emotional, it's soulful, it's real, and we also have some fun on there too.
"I hope everyone loves it as much as I have loved making it."
Cry Pretty will be released on Capitol Records Nashville on September 14.