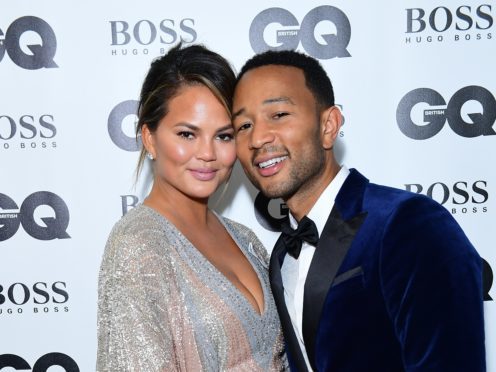 Chrissy Teigen revealed the joke she planned to make while presenting an award to her husband John Legend at the GQ Men Of The Year awards.
The model and TV presenter, 32, handed Legend the Hugo Boss most stylish man prize but he interrupted before she could finish what she wanted to say.
Mother-of-two Teigen planned to tell the star-studded audience at London's Tate Modern intimate details of the couple's marriage.
Speaking after she had come off stage to present the award, Teigen said: "I was supposed to say, 'ladies and gentlemen, your Hugo Boss most stylish man of the year', and then I was going to say, 'I have sex with him two-to-three times a week, unless it's his birthday."
Legend added: "Then I get more."
"That was my big finale and it never happened", Teigen said.
She was then asked if Legend, 39, had been stylish since they had first started going out.
She said: "He's always been stylish in the way that I've always been stylish, too. When he first met me I was pure Urban Outfitters but it was still stylish in its own way.
"He always knew what to wear for what event."
Teigen could not name her dress maker and later joked she wanted to go to Nando's with her husband.