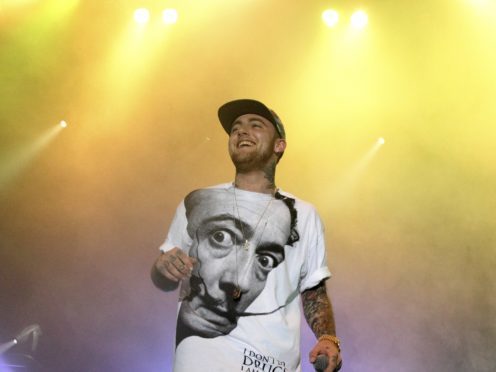 Ed Sheeran joined several others musicians in paying tribute to US rapper Mac Miller, who had died aged 26.
Sheeran posted a photo of himself with Miller after Ariana Grande's former partner was found unresponsive at his home in Los Angeles on Friday morning, after a reported overdose.
The LA coroner said the cause of his death is yet to be determined.
Sheeran wrote: "This just really saddened me. I hung out with Mac a few times over the years and he was always such a sweetheart, always had the time of day for anyone, whoever they were.
"As well as being a great talent, he was a great human. Love and prayers to his family and friends. I don't know what else to say. It's so heartbreaking."
American artist Chance The Rapper was one of many of Miller's rap peers to react to his death on social media.
He tweeted: "I don't know what to say, Mac Miller took me on my second tour ever.
"But beyond helping me launch my career he was one of the sweetest guys I ever knew. Great man.
"I loved him for real. I'm completely broken. God bless him."
Snoop Dogg appeared in the horror comedy film Scary Movie 5 alongside Miller in 2013.
Sharing a short clip of the pair in the film together, the rapper wrote: "So sad you gone home young Mac.
"I had to post this to smile and think about the good time we had on the set of this movie. Man god bless your family. Pittsburg we lost a real one today."
Record producer and singer Pharrell Williams remembered making music with Miller in a post on Instagram.
The N.E.R.D. man wrote: "Can't believe it was six years ago, we were working in Miami on Pink Slime. I just wanted to make the hardest records with you.
"And then I discovered you could sing too. And I kept telling you you could sing, but you didn't want to hear it. And your latest project has all the singing…
"Very happy for you, but can't believe that this is the moment I got to tell you that. Sending deepest condolences to your family. RIP Mac Miller."
Rapper Missy Elliott added: "I'm so saddened to hear about Mac Miller, such a kind spirit.
"Sending prayers for strength for his family, friends and fans during this difficult time."
Canadian performer Drake dedicated his live show in Boston on Friday night to Miller.
As he played his song Emotionless, Drake told the crowd: "Tonight, I want to dedicate this show to my late friend Mac Miller, who was always a kind man."