President Donald Trump has welcomed musicians including Kid Rock and country star John Rich to the White House as he signed legislation overhauling the way music is licensed and songwriters compensated.
Mr Trump signed the Orrin B Hatch Music Modernisation Act which won bipartisan support in the House and Senate and is backed by the music industry.
It is named after the retiring Utah senator, who is also a musician.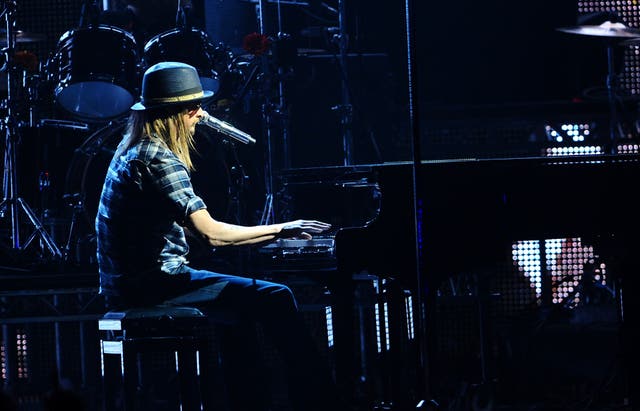 Also joining the president were Mike Love of the Beach Boys, singer Sam Moore and the Christian group MercyMe.
The legislation creates a new independent entity that will license songs to companies that play music online.
The non-profit collective will then pay songwriters, including those who wrote pre-1970s classics before music copyrights protected their work.