Lindsey Buckingham is suing his former Fleetwood Mac bandmates after they fired him from their US tour.
In legal documents filed in Los Angeles, Buckingham, 69, said he was informed by his manager in January the band would "proceed with its upcoming and already organised 2018 to 2019 concert tour without him".
Buckingham, Fleetwood Mac's former lead guitarist and singer, also claims no-one in the band called him to tell him of his sacking despite their 43-year relationship.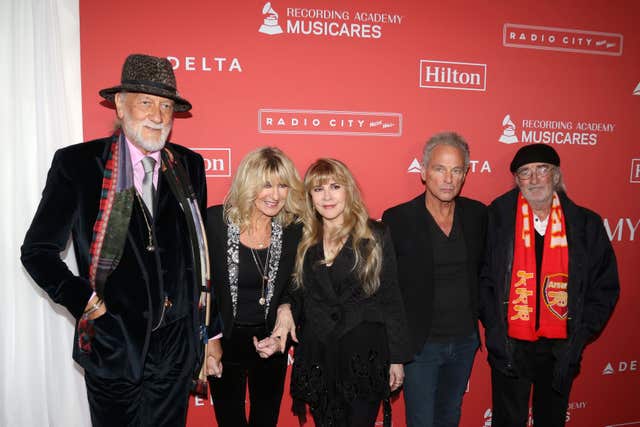 He is suing former bandmates Stevie Nicks, 70, Mick Fleetwood, 71, Christine McVie, 75 and John McVie, 72, for breach of oral contract.
Buckingham first joined the group in 1975 before leaving in 1987. He rejoined in 1997 and performed with them until January.
In the documents, filed at Los Angeles County Superior Court, Buckingham said he asked the group to postpone the start of their North American tour so he could release and promote his solo album. They refused, according to the lawsuit.
Buckingham states he delayed his solo project so he could tour, but on January 28 he was told by his manager the tour was off and he only found out three days later they in fact planned to tour without him.
A spokeswoman for the band said: "It's impossible for the band to offer comment on a legal complaint they have not seen. It's fairly standard legal procedure to service the complaint to the parties involved, something that neither Mr Buckingham nor his legal counsel have done.
"Which makes one wonder what the true motivations are when servicing press first with a legal complaint before the parties in dispute."
Fleetwood Mac were founded in London in 1967 and have sold more than 100 million records worldwide, making them one of the most successful groups ever.
Their best known songs include Dreams, Go Your Own Way and Everywhere.