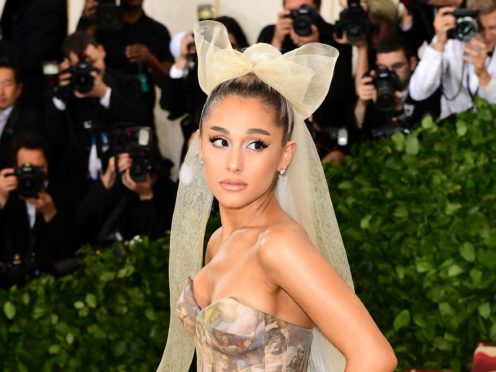 Ariana Grande took her 93-year-old grandmother for her first tattoo.
The 25-year-old popstar celebrated being named Billboard's woman of the year by taking "nonna" Marjorie Grande for an inking.
Ariana shared the moment on her Instagram stories, showing the older woman receiving a tattoo of the word Ciccio on her left ring finger.
It was in honour of Marjorie's late husband, Frank Grande. Despite it being her first tattoo, the nonagenarian did not feel any pain.
While being watched by Grande's mother, Joan, and brother, Frankie, she said: "I feel fine. I've had a little bit more excitement than this!"
She added: "You don't know what pain is."
After the tattoo was finished, the room burst into applause with Ariana's dog Toulouse jumping on her grandmother's knee to join in the celebrations.
Ariana, who is tipped to be Christmas number one in the UK with her hit single Thank U, Next, added to her own extensive tattoo collection, with a fresh inking on her hand.
She added a crescent moon next to a group of stars and a sun on her hand.