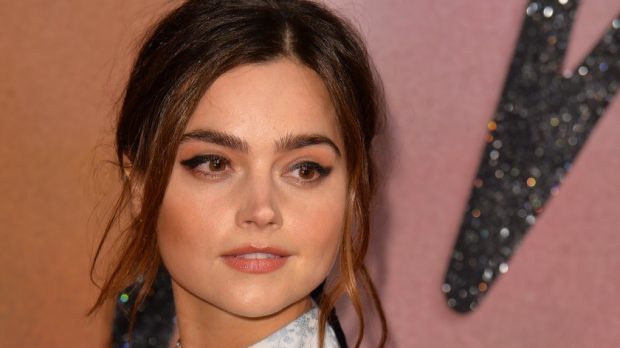 Jenna Coleman was heralded as she returned to Doctor Who on Christmas Day.
The actress's Clara Oswald, assistant to both the Eleventh and Twelfth Time Lord, appeared in a memory during the festive episode.
She told Peter Capaldi's Doctor: "Hello you stupid old man … don't go forgetting me again, because, quite frankly, that was offensive," moments before he was regenerated into the first female to take the role, Jodie Whittaker.
The emotional episode also featured appearances from Mark Gatiss, Pearl Mackie, Matt Lucas and David Bradley as the First Doctor.
Viewers were delighted to see Coleman's Clara return – with one fan saying she had "saved Christmas".
@SimonMeyrick wrote: "Doctor Who was worth watching just to see Jenna Coleman as Clara again for a few seconds."
@AndrewRalphPC posted: "Safe to say … the lovely @Jenna_Coleman_ has saved Christmas!"
@SophShepX tweeted: "When they brought Clara back I had to stop myself from crying, why do I always get emotional when the doctor regenerates?"
@timesoulmates posted: "Thank you @Jenna_Coleman_ for the lovely message to #PeterCapaldi You two are forever my TARDIS team, glad you were there for Peter's final bow. Much love to you both."
The surprise cameo is not Coleman's only Christmas Day TV appearance.
With ITV's Victoria returning for a two-hour special, she will reprise her role as the monarch in an episode based around Christmas 1846.