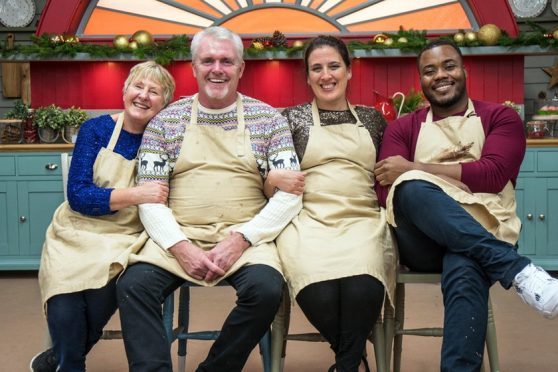 Great British Bake Off favourite Paul Jagger – nicknamed the "Lion King" – was crowned star baker in The Great Christmas Bake Off.
Jagger, who wowed audiences in 2015 with his memorable lion bread creation, managed to steal the coveted accolade from fellow returning Bake Off contestants Selasi Gbormittah, Val Stones and Beca Lyne-Pirkis.
The prison governor impressed judges Paul Hollywood and Prue Leith with all of his creations in the festive-themed Channel 4 show.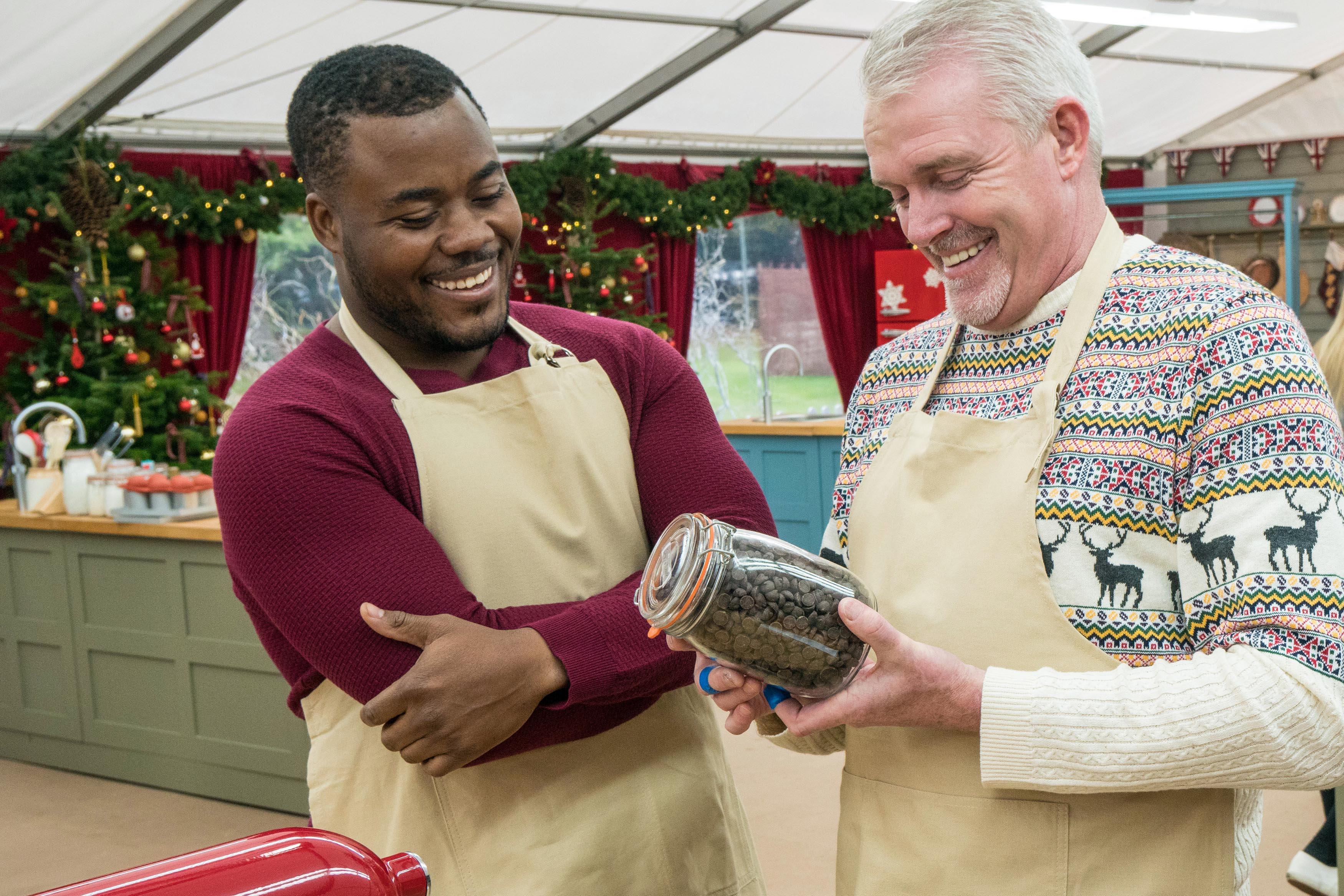 But it was his showstopper challenge – eight identical entremets cakes with an edible Christmas scene and a sugar snowglobe atop each one – that sealed the deal.
Sticking to an animal theme, his raspberry and chocolate mousse entremets were topped with little penguins, and he was the only one of the four bakers to risk blowing the sugar globes rather than using moulds.
Hollywood and Leith were full of praise for the flavours and appearance of Jagger's bakes, and Hollywood said he had taken his baking to "a whole new level" since his last appearance on the show.
Presenter Noel Fielding dubbed Jagger "the Attenborough of the cake world" for winning the show with another animal-based creation.
Fielding's co-host, Sandi Toksvig, said: "Every time I look at them, they make me smile."
After his win, former Bake Off quarter-finalist Jagger said: "What better to bake on The Great British Bake Off at Christmas, and then winning."
Gbormittah said: "The 'Lion King' was definitely a deserving winner, he's definitely triumphed in the tent and I'm proud of him."
Before the tricky showstopper challenge, described by Hollywood as "one of the hardest Christmas challenges we've ever done", the four contestants had to create Christmas yule logs for the signature challenge, and 12 identical mince pies with lattice tops in the technical bake.
Jagger had come first place in the technical challenge, and his decorated yule log was described as "exquisite" by Leith.
Gbormittah, who was known for being the coolest contestant ever after his appearance on the show in 2016, entertained judge Hollywood with his laid-back attitude and humorous retorts.
When questioned by Hollywood over his choice to not temper his chocolate on the "messy" yule log, Gbormittah said: "I purposely didn't because you don't get a perfect tree in the forest, do you?"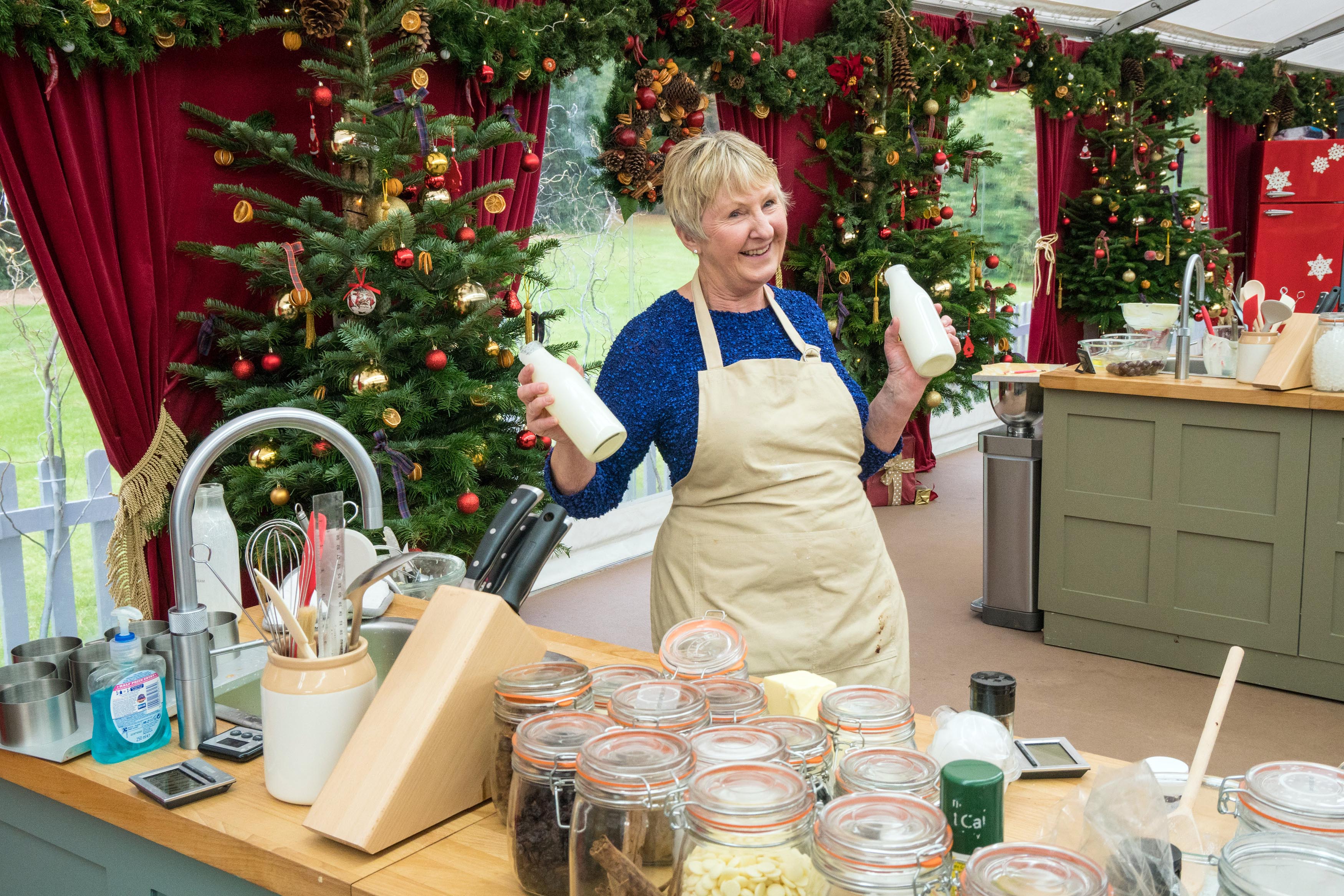 However, he did lose his cool during the third and final challenge, when his fiddly snowglobes constructed from sugar kept cracking.
Stones, who took part in the Bake Off in 2016, was back to dancing around the tent as she baked.
The keen baker remained in good spirits throughout, despite coming in fourth place in the mince pie challenge and her showstopper cakes melting after she decorated them.
Lyne-Pirkis, who took part in series four in 2013 and was known for creating macarons, made little snowman-shaped macarons to top her cakes in the showstopper challenge, in honour of her most memorable moment.
The second of two seasonal Bake Off specials welcomes four more former contestants back to the tent, and will air on New Year's Day.
The Great Festive Bake Off will feature Benjamina Ebuehi and baker Rav Bansal from series seven, as well as heart-throb Rob Billington from the second series, and child welfare officer Sandy Docherty from series six.