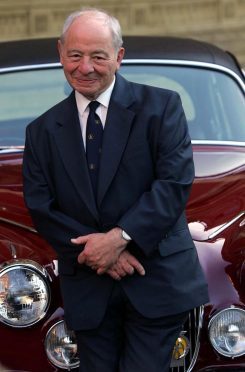 Endeavour creator Russell Lewis has said he hopes the new series of the detective show honours late author Colin Dexter, who he called the programme's "true north".
Dexter wrote the Inspector Morse novels which inspired the long-running television show and spawned spin-offs Lewis and Endeavour.
He died aged 86 in March 2017, shortly before the cameras rolled on the upcoming fifth series of Endeavour.
Lewis said: "For us, he was our true north.
"I hope everything we've done honours his creation and his spirit. He is still a presence for us.
"His initial creation of Morse and then it being turned into television from 1987 onwards, we never forget that for a minute. That's what keeps us at it.
"We don't want to let his standards, and the standards of the three shows – Morse, Lewis and now Endeavour – to drop in any way, shape or form. What would Colin do? is our cri de coeur."
Shaun Evans, who plays Detective Sergeant Endeavour Morse, said: "We want to try and stay as true to his original vision as possible while also taking it in new directions."
Set in 1968, the new series is an extended run of six feature-length films.
It begins with Morse having finally passed his sergeant's exams just as Oxford City Police merges into Thames Valley Constabulary creating uncertainty for everyone at Cowley CID.
Roger Allam and Dakota Blue Richards are among the returning cast. The series also sees the arrival of new recruit Detective Constable George Fancy, played by Lewis Peek from Poldark.
Endeavour returns to ITV on February 4.