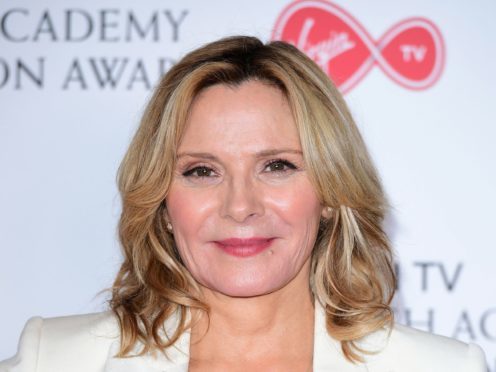 Kim Cattrall has paid tribute to her brother.
The actress, 61, posted an image of herself after lighting a candle in memory of Christopher Cattrall at St Cuthbert's Church in Edinburgh.
"Thank you to St Cuthbert's Parish Minister in Edinburgh, Reverend Peter Sutton, and our wonderful, joyful Scottish friends for making us laugh today," she wrote.
"Lighting a candle in memory of our brother, son, father and husband, Christopher Adrian Alexander Cattrall. Forever in our thoughts. RIP"
The star previously announced that her "one of a kind" brother had died unexpectedly after she had appealed for help in finding him.
And she lashed out at her former Sex And The City co-star Sarah Jessica Parker over her response to the death.
"I don't need your love or support at this tragic time Sarah Jessica Parker," she wrote on Instagram.
"My Mom asked me today 'when will that Sarah Jessica Parker, that hypocrite, leave you alone?'
"Your continuous reaching out is a painful reminder of how cruel you really were then and now.
"Let me make this VERY clear. (If I haven't already) You are not my family. You are not my friend. So I'm writing to tell you one last time to stop exploiting our tragedy in order to restore your 'nice girl' persona."
Last year, she was quoted as saying the Sex And The City cast were "never friends" and that Parker "could have been nicer" after Cattrall turned down a third Sex And The City movie.