Strictly Come Dancing's Anton Du Beke has said he feels "terrible" for Brendan Cole, who has been dropped from the programme after 14 years.
The pair have both featured in every series of Strictly since it began in 2004 but the BBC made the "editorial decision" not to renew Cole's contract.
Du Beke told the Press Association he will miss his "old pal", but that the show must go on.
He said: "It will be different, I will miss him. He was a big part of the show and I am sad to see he is not returning this year.
"He is absolutely devastated by it, I feel terrible for him, he was my old pal.
"We have been doing it together since the beginning. He said it's an editorial thing. People make these decisions and there is nothing you can do about it.
"He will be sadly missed but we will start the show and carry on, as the show always does. We will miss him but the show goes on."
He added: "I am only interested in my partner. Brendan and I used to have lots of fun in the group numbers but in the show it was always about my partners."
Speaking about rumours that Cole could make the switch to American series Dancing With The Stars, Du Beke said: "He has the time to go over there and do it now. It would be interesting to see how they take to him.
"He would be a great addition to the show, he is a wonderful character."
Cole's departure sparked fears that Du Beke might also leave the show.
However, the Strictly stalwart has said that although negotiations are yet to begin, he would love to be invited back when the programme returns in the autumn.
He said: "Those decisions have not been made yet. It's about now, usually March, when they make these decisions. When it (the series) finishes they give up for the Strictly tour.
"Then they'll work towards a new series. Hopefully all being well we will get it.
"I love the show. Getting a partner, getting together, getting in the studio. I love the process. With your partner, you are doing your own show within the show. I love creating something.
"I was with Ruth (Langsford) last year and hopefully she enjoyed it. That in itself is a success, when a partner looks back and says they really enjoyed it. I am lucky I get to come back and do it again."
Asked if he could be a judge when the show returns, Du Beke – who recently partnered with cleaning brand Karcher – said: "No, I don't think so. There are two hosts and four judges and those seats are all taken.
"I am a professional dancer on the show and hopefully that opportunity comes back again later this year.
"There's no change in the situation unless a vacancy becomes available and that's a decision that has nothing to do with me. I do not worry about that."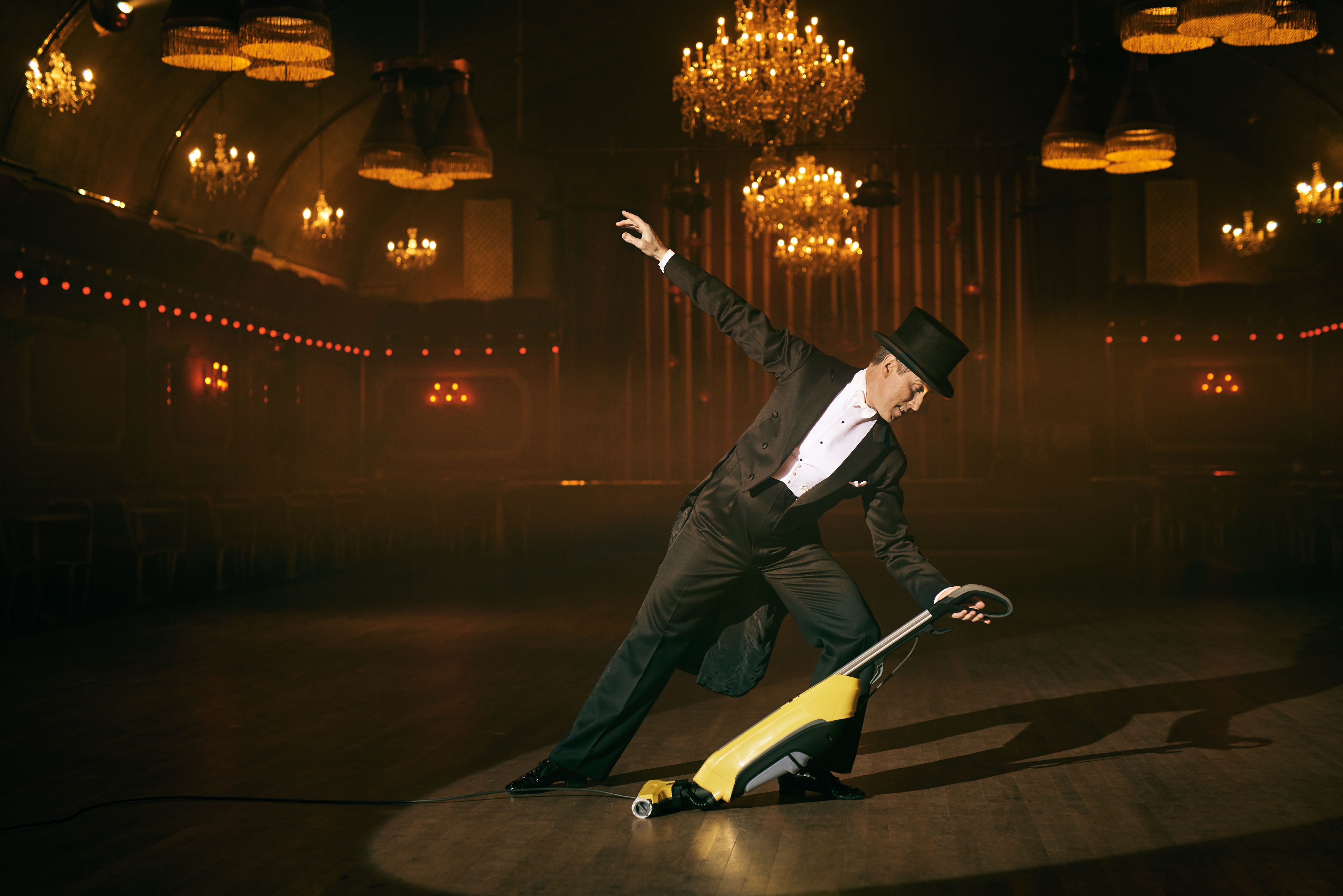 Du Beke is now encouraging the nation to add some fun to their chores by showing off his dancing skills with an unusual partner – the Karcher FC 5 Hard Floor Cleaner.
He said: "Dancing is an important part of my everyday life, it's not just my profession, it adds a layer of fun and magic to everything I do.
"I'm delighted to hear that the people of the nation embrace song and dance as part of their everyday routine – whether I'm cleaning my floor or tidying up after my children, I also enjoy drifting into one of my routines to speed through the chores and make them more enjoyable."