Humans fans have been given a glimpse of the upcoming third series of the show.
First-look images from Channel 4 show Gemma Chan as synth Mia, along with co-stars Ivanno Jeremiah, Colin Morgan, Katherine Parkinson, Emily Berrington and Ritu Arya.
The action is set a year after the dawn of consciousness, as a decimated and oppressed synth population fights to survive in a world that hates and fears them.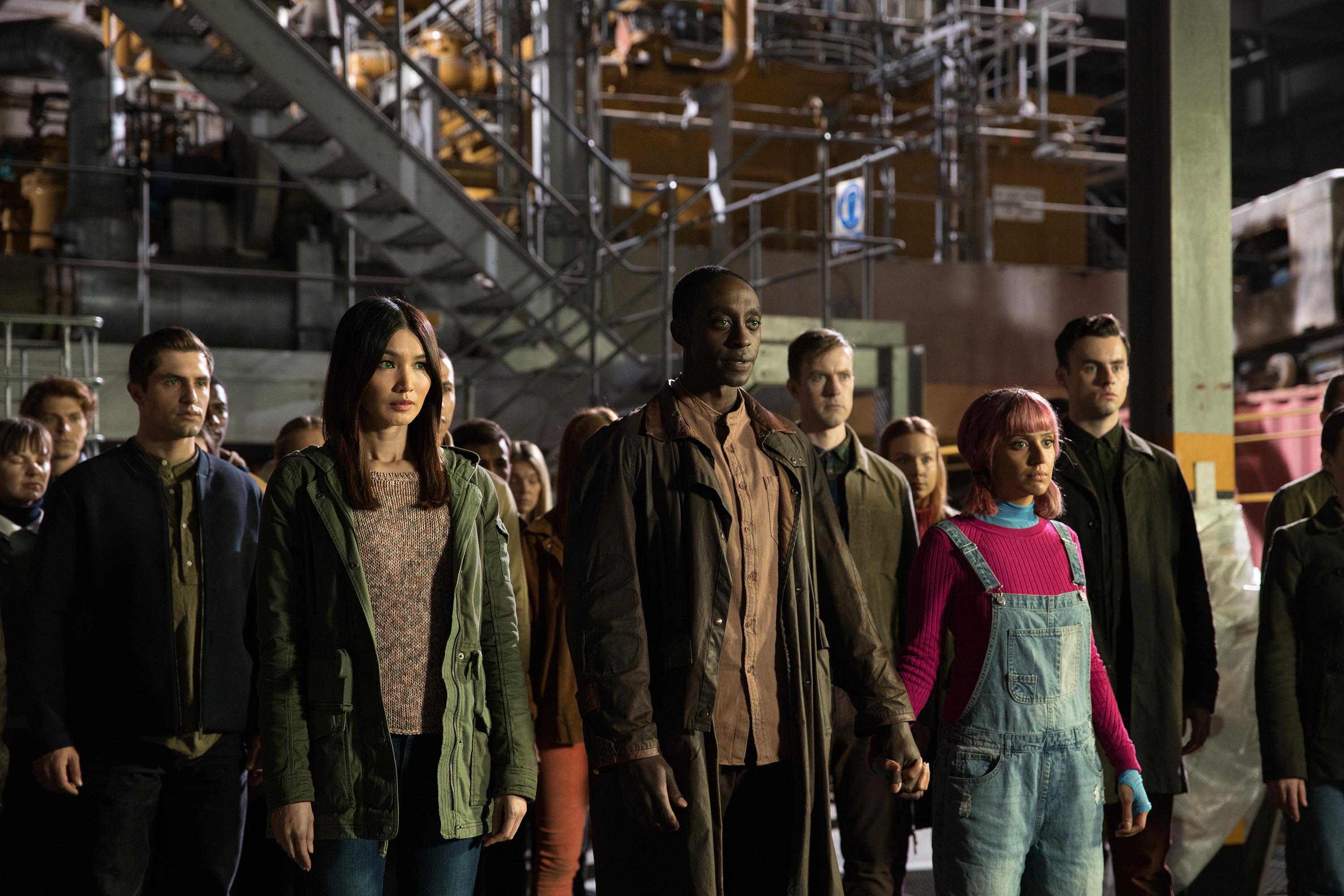 In a divided Britain, synths and humans struggle to broker an uneasy peace, but when fractures start to appear in the synth community, all hope of stability is threatened.
The synth family – Mia, Niska (Berrington) and Max (Jeremiah) – continue to battle for their right to survival, while Joe (Tom Goodman-Hill) Laura (Parkinson) and their children struggle to come to terms with the cataclysmic events of the last series.
Mark Bonnar is joining the cast for the new season, playing Neil Sommer, a scientist on a government commission.
Humans returns to Channel 4 in May.