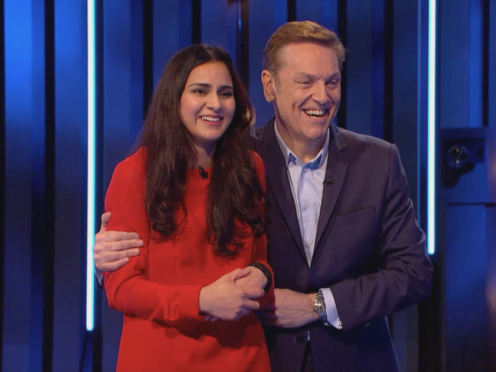 A contestant on a new Channel 4 show walked away with a life-changing order after convincing retailers to buy her product.
Buy It Now gives Britain's inventors and entrepreneurs the chance to sell their products in front of potential customers and the buyers of major retailers.
In Monday's episode, Sylvia reduced host Brian Conley to tears when she scooped orders with a retail value of £225,175 for her solution to preventing painful blisters on your feet.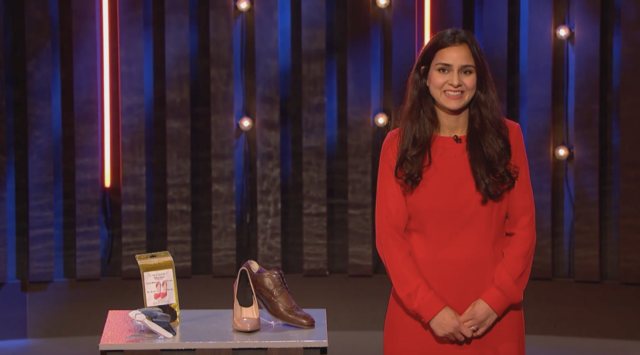 The supply teacher, from Sutton, London, was inspired to create Heeling Powers after spending days on her feet and chasing around after her four-year-old son.
The product is a gel insole with a back padding that she claims reduces the chances of getting blisters and can be used in a variety of both men's and women's shoes.
She said: "I really love smart, beautiful shoes, but they often gave me blisters, blister plasters come off, and then along came those gel heel inserts which sort of rolled off and felt like a loose jellyfish in your shoe."
Sylvia had just 90 seconds to reveal her product to the studio audience of real shoppers and get them interested.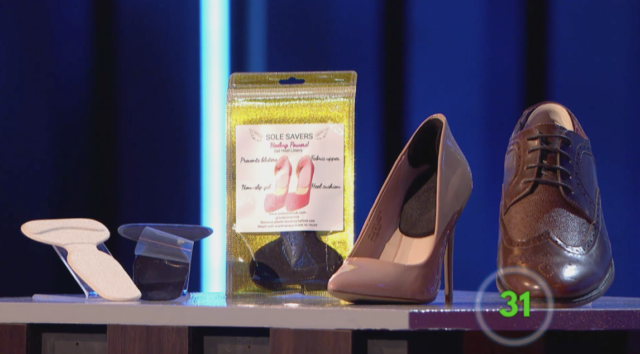 At the end of her sales pitch, Conley congratulated Sylvia and revealed 31 shoppers turned their lights green, meaning they were interested in buying the product.
But one audience member remained sceptical, arguing the product was similar to others on the market.
Before Sylvia revealed the price of the product, Conley told her 10 extra shoppers had turned their lights green, meaning 41 shoppers were now interested in buying the product.
He explained that Sylvia only needed to keep one shopper in order to go on to face the retailers.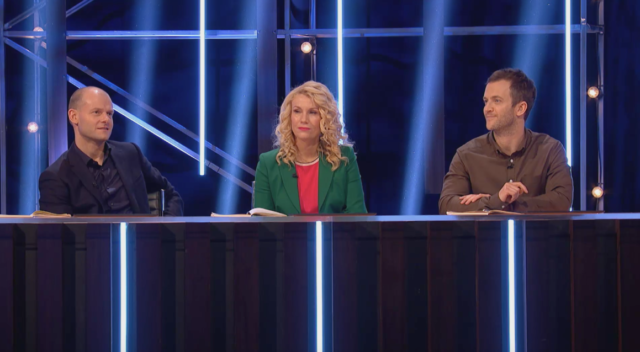 Representatives from shopping channel JML, online and TV retailer Ideal Shopping and online retailer Firebox each asked Sylvia a question, from how she intended to stand out in the marketplace, to the market research she had already carried out.
In a staggering result for Sylvia, Kristian from Firebox placed an order for 500 pairs.
Fran from Ideal Shopping placed an order for 2,000 pairs.
Ken from JML placed an order for 20,000 adding: "There's some huge multinational companies in this space and your product is so much better than theirs. This should be in every supermarket and every health and beauty store."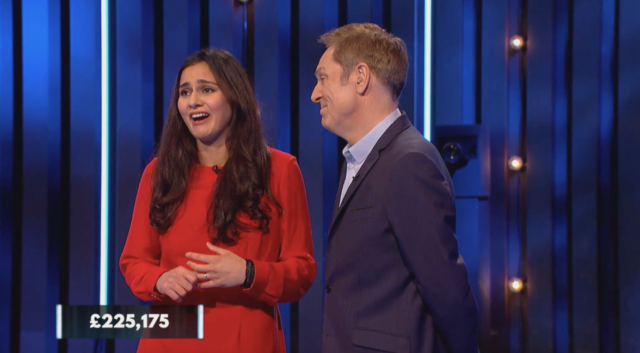 With tears in his eyes Conley said: "Look at that result, I am genuinely excited about that, it's such early days for you. Absolutely fantastic. You started this business with just £500."
He continued: "That is a total of 22,540 sales, and this is quite incredible and is why I'm getting so emotional because it is a retail value of £225,175."
A delighted Sylvia said: "It's going to change my life, thank you so much that's incredible. I didn't expect such a great response, I can't put it into words. I can just picture telling my family and how happy they'll be."
Buy It Now airs at 5.30pm on Monday on Channel 4.