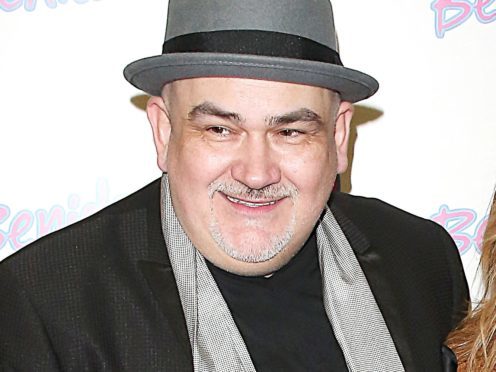 Benidorm creator Derren Litten has clarified comments he made implying that Wednesday night's episode marked the final-ever instalment of the ITV series.
Last week Litten, 47, sparked speculation the current series was the last-ever one with a tweet saying: "Crazy to think Wednesday will be the last episode of Benidorm!"
He added: "I created the series over 11 years ago, wrote it, guest starred in it and ended up directing it. It's difficult to think what else there is to do! Thank you for watching!"
Talking to Alex Lester on BBC West Midlands radio on Thursday morning, Litten said: "I'm sitting at my desk and I just looked back on the tweet that I did a couple of days ago and I just, it was a tweet that… the show's been on for 10 years now and I'm pretty much certain that it's the kind of tweet I've done every year where I'd say 'This is the last episode this week… then somebody said, 'Oh the last episode ever' and I didn't put that.
"Obviously it's not a case of mistaken identity kind of thing, but when people said, 'Oh this is the last episode ever', I've got to admit I didn't correct them."
The ITV show – which has been running since 2007 is set in a Spanish resort in Benidorm and follows an ensemble cast of holidaymakers and staff at the Solana all-inclusive hotel.
The last episode of series 10 aired on Wednesday night.
The show will soon embark on a tour of the UK and Ireland, featuring Jake Canuso, Sherrie Hewson, Janine Duvitski, Adam Gillen, Shelley Longworth and Tony Maudsley.
Litten further explained: "It was the last episode of this series but… the honest truth is I don't know. How it works every year is ITV tell us if they want another series.
"We're doing a live stage tour and this has been booked in, if you like, for well, over six months, so the fact is ITV knew they didn't have to make a decision quickly… but they knew we can't film as we usually would in March this year, of this year, because (I've) got them on the road."
Canuso gave fans hope there could be more episodes, writing on Twitter: "Hope you gonna enjoy the last episode of series 10 of @BenidormTVshow starring the one am only @DerrenLitten as Elvis #Benidorm see you next series."
ITV said no decision has yet been made regarding a new series of Benidorm.