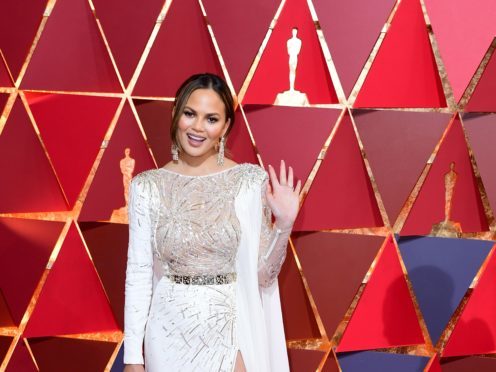 Chrissy Teigen has shared a video of daughter Luna dressed in both a tutu and a space suit, saying "sometimes a girl wants to be both".
The TV star and singer John Legend are parents to the toddler and baby son Miles, who was born on May 16.
In the video, shared by Teigen on Twitter, two-year-old Luna is dressed in a purple tutu skirt and then pulls on an orange space suit over the top.
She captioned the clip: "I thought I was going to have this incredible female empowerment moment where Luna ripped her tutu off and replaced it with her space suit but sometimes a girl wants to be both."
She added: "… and that, my friends, is female empowerment."
Teigen also spoke about her experiences feeding her newborn, writing: "Say you're eating lunch. You eat lunch from 12-1. When people ask you what time you ate lunch, do you say "12" or "1"? The time you started or the time you finished? Trying to figure out this baby I have."
She added: "He eats every 2 hours right now. and it can take him 2 hours to eat. so when he is done, he is really just starting."