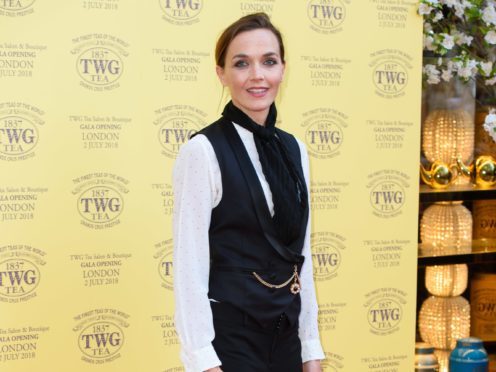 Former Olympic gold medal-winning cyclist and Strictly Come Dancing contestant Victoria Pendleton has announced that she and husband Scott Gardner are separating.
In a post on social media, Pendleton, 37, wrote: "After 10 years together I am very sad to say that Scott and I have grown apart.
"Despite our best efforts in trying to make our marriage work, we have come to the decision to go our separate ways. It has been an extremely difficult time and a tough decision to make.
"We want to look ahead to the future and stay positive. We would both gratefully appreciate our privacy being respected as we navigate what is a deeply personal time for us."
The jockey's first post was accompanied by a picture of a drawing of a small child next to a horse. Above the drawing was written: "'What else have you learned?'
"'That no matter how it appears everyone has their struggles' said the horse."
Pendleton and sports scientist Gardner were married in September 2013. The couple were in a relationship during the 2008 Olympics in Beijing, while Gardner was a member of Team GB's cycling coaching team.
Pendleton, who won gold in the women's sprint final at the event, later said in an interview with BBC Sport their relationship caused friction between her and her team-mates.
After making the announcement on her Twitter profile, Pendleton posted a picture of herself hugging a competitor after winning gold at the games.
Next to the picture she wrote: "Just realised that last tweet was number 888. The number pinned on my back in Beijing was 8888 a very significant number. #superstition".
In June, Pendleton said she had been suffering with depression after having to pull out of a Mount Everest climb attempt earlier this year.
In May, the gold medal-winning cyclist was on course to reach the summit of the world's highest mountain with TV presenter and adventurer Ben Fogle, but was advised by doctors to cut the trip short due to health issues.