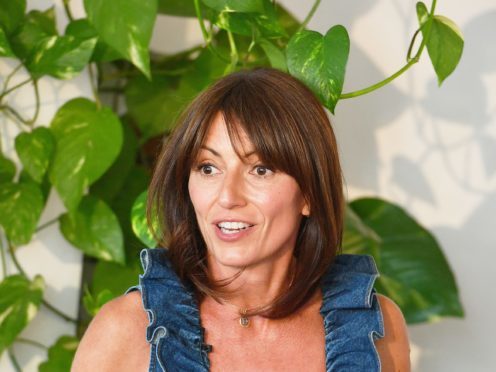 Davina McCall has said she no longer worries about developing cancer – despite her sister dying from the disease.
The 50-year-old TV presenter is now the same age as her sister, Caroline Baday, was when she died from lung cancer in 2012.
In an interview with the Daily Mirror, McCall admitted she used to worry about the illness but now puts all of her energy into exercise.
She told the newspaper: "One in two of us is going to end up with cancer. Cancer used to play on my mind.
"Quite close to Caroline's death I definitely would think about every niggle 'Oh, is this cancer?'.
"Now I just think I am doing everything I can to stay fit and healthy … and life is what it is."
The former Big Brother host regularly posts selfies to Instagram sharing pictures of her toned midriff with fans as well as videos of her working out.
And she credits exercise with improving her mood, saying: "The effects of exercise on mental health are extraordinary."
McCall, who now hosts ITV shows This Time Next Year and Long Lost Family, has battled addiction in the past but denies claims that exercise has replaced her harmful addictions.
In November she split from her second husband, Matthew Robertson.
The pair have three children – Holly, 16, Tilly, 14, and 11-year-old Chester – from their 17-year marriage.