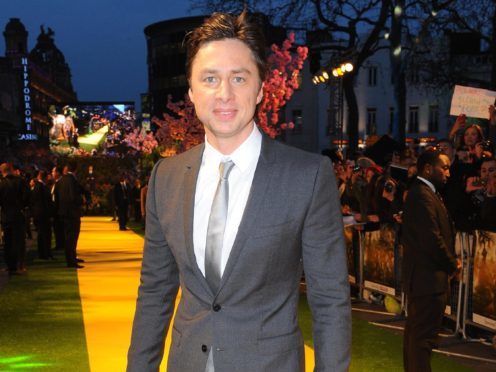 Scrubs star Zach Braff has paid tribute to the hit sitcom with a throwback picture, 17 years after the series started.
The medical comedy-drama, which debuted in October 2001, saw Braff play lead character John "JD" Dorian, a lovable yet awkward doctor with a habit for daydreaming.
Braff shared a snap of himself with his former co-stars Sarah Chalke, Donald Faison, Ken Jenkins, John C McGinley and Judy Reyes, from early on in the show's history.
He wrote: "17 years ago today, this began."
The actor also took to Twitter to mark the anniversary of Scrubs with a gif of himself singing Africa by Toto in the bath.
Scrubs ran until 2010 for nine seasons, and was popular across the world, winning a number of industry prizes, including a Peabody Award, and it was nominated for 17 Emmys.
It was a hit among fans and critics alike for its humour, sentimentality and strong characters.