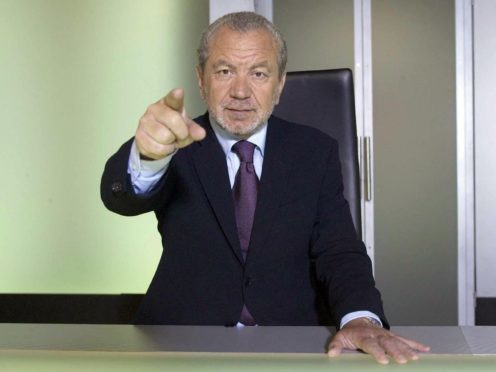 The male candidates on The Apprentice were branded "suckers" by viewers after they bought a real octopus instead of some scuba diving equipment during the first task.
The contestants were supposed to pick up some breathing apparatus during the shopping challenge in Malta but got confused and instead purchased a sea creature.
They then trotted off with the dead octopus in some ice.
When a stunned Lord Sugar asked if they had really bought a "real live octopus", one candidate said: "Well… it was dead."
Fans watching the BBC show thought the error was hilarious.
"The octopus … screaming," one person posted on Twitter, while another said it had them "in stitches for 45 minutes".
"I can't believe they bought an octopus lmao," said another, while many people tweeted octopus emojis.
"'You bought a real life octopus' 'Well sir it was dead' Unreal. If this man doesn't win I am calling the police," said one amused viewer.
"There's a sucker born every minute, Lord Sugar," joked another.
"On buying a real octopus the boys should have been FIRED!!" tweeted another person.
Some joked the octopus might be a more worthy winner of the business competition.
"I reckon Lord Sugar needs to appoint the octopus," said one, while another quipped: "So the boys bought a real #OCTOPUS yet still won the task! Let's give the octopus the £250k and declare it the winner."
The Apprentice continues on BBC One.