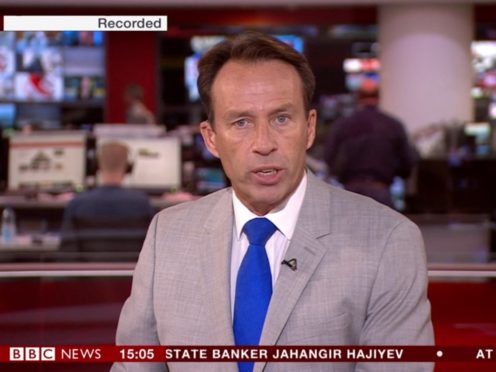 The BBC was forced to run previously recorded content on its live news channel due to a technical issue.
Viewers were left baffled when BBC News's Afternoon Live programme showed repeated programming from an hour beforehand, along with a small "recorded" banner visible on the top left of the screen.
However, the correct time remained at the bottom of the screen despite the system failure.
A BBC spokesman said: "Due to a technical issue, we're currently running recorded programming on our live news channels.
"We're working hard to resolve this as quickly as possible. The BBC News website is operating normally."
The issue appeared to last for around one hour before the news channel returned to air.