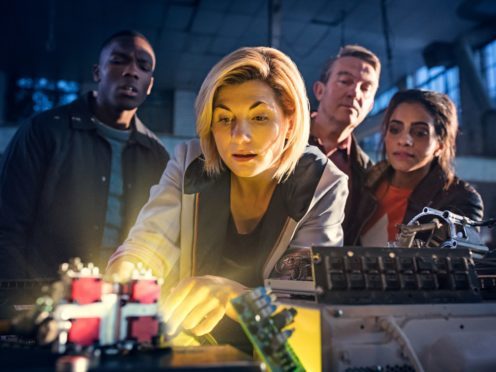 Doctor Who star Jodie Whittaker has said she had "a little cry" after stepping into the Tardis for the first time.
The time machine had a bit of a makeover before the actress took over as the Time Lord, now having walls that seem to shift and a biscuit dispenser, with the whole ship built around a time crystal.
Whittaker told Radio Times magazine: "Just walking into it the first time was amazing.
"It was just me, [executive producer] Matt Strevens and [showrunner] Chris Chibnall.
"They'd already seen it but after I stepped in, I immediately had to go off and have a little cry.
"I had a real moment. It was surprisingly emotional."
The new design was unveiled in the BBC One programme on Sunday and went down well with fans, who posted messages on Twitter saying it was "beautiful" and that they approved.
"Being a part of this, you do appreciate what a big deal the Tardis is to so many people," Whittaker said.
"It's a part of Doctor Who history – and this one's all mine!"
Designer Arwel Jones said of the new-look ship: "I wanted to play with the dimension part of the Time And Relative Dimensions In Space acronym and not give it actual outer walls.
"It's infinite on the inside, which gives it a far more epic scale."
This week's Radio Times is out on Tuesday.