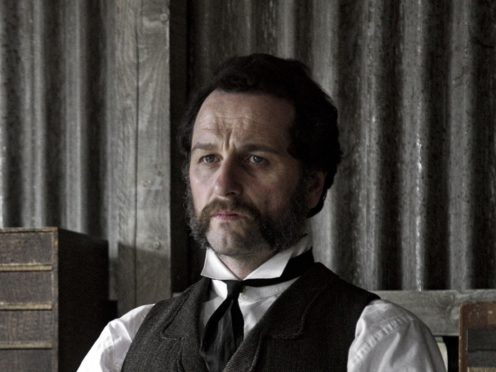 Matthew Rhys and Jamie Dornan vie for the affection of Ann Skelly's character in the tense first trailer for Death And Nightingales.
Dornan stars opposite The Americans actor Rhys and Red Rock actress Skelly for BBC Two's adaptation of Eugene McCabe's modern Irish classic novel.
In the one-minute-long video, viewers receive their first glimpse into the world of the forthcoming period drama.
The clip begins with Skelly's Beth Winter intoning: "The heartbreak of this place. Love it or hate it like no place on earth. Tomorrow I leave it forever."
Rhys's Billy Winters, stepfather to Beth, is heard saying: "Even the best of men can make the worst of blunders."
Minimal electronic music reflects the rising tensions in the Winters household as the clip cuts between the three lead actors.
The series is set in the lush countryside of Fermanagh in 1885 over a tense 24-hour period.
The adaptation follows Beth, who is celebrating her 25th birthday and decides to join the charming Liam Ward, played by Dornan, to escape from her limited life and difficult relationship with her Protestant landowner stepfather.
The drama about love, betrayal, deception and revenge reunites Dornan with The Fall creator Allan Cubbitt, who adapted the three-part series and served as director.