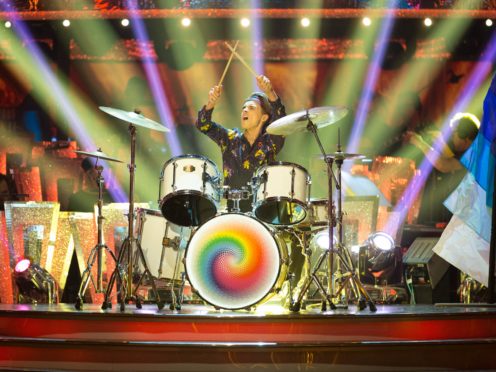 Strictly Come Dancing's Joe Sugg has apologised for counting out loud during his dance on last week's episode of the BBC One programme.
The social media star was criticised by judge Darcey Bussell after committing the faux pas during his samba to MMMBop by Hanson.
Appearing on BBC Two spin-off It Takes Two, he told host Zoe Ball he was unlikely to repeat the mistake.
He said: "As soon as the judges tell me something, I like to take it on board. I'm never doing that (again). Listen to what they say, there's a reason they are the judges and they know their stuff."
Jokingly addressing Bussell, the YouTuber, 27, said: "I won't do it again Darcey and I'm sorry."
Last week his professional partner Dianne Buswell danced in a multi-coloured ensemble and the dance floor lit up in pink, yellow and blue in a routine celebrated by the judges for its energy.
Craig Revel Horwood said at the time: "It made me smile, that's for sure. It was very exaggerated. That shimmy you did could have started a tsunami. But I did like it."
Bruno Tonioli jumped up on to his seat, adding: "For me, it's another hit in my books."
Host Tess Daly remarked of Tonioli: "He still gets excited, even after all these years."
Sugg and Buswell received a cumulative total of 32 out of a possible 40 points.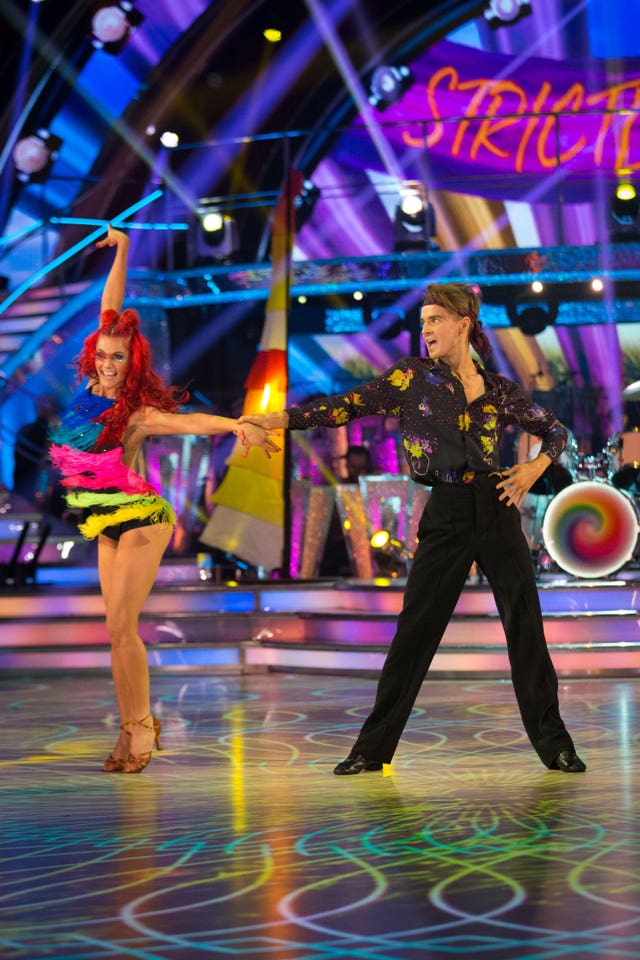 Asked whether she had been happy with his performance, Buswell replied: "It's not an easy dance. The samba is very hard, very technical, so we tried to show the technique.
"The samba is a bounce action dance. I was very happy with his bounce. I liked his bounce."
Sugg will quickstep to Dancin' Fool from Copacabana in this weekend's special episode live from Blackpool Tower Ballroom.