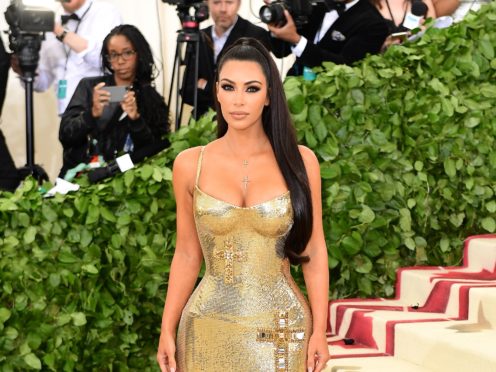 Kim Kardashian West shared an adorable video of her five-year-old daughter North throwing a tantrum while trying to give her mother a makeover.
Cosmetics entrepreneur and reality television star Kardashian West posted a series of clips to Twitter documenting the little girl trying to apply make-up to her face.
Using different kinds of make-up brushes, North – Kardashian West's oldest child with rapper husband Kanye West – messily spreads foundation over her cheeks.
North then uses black eyeliner to carefully write "KKW" on her mother's face – but throws herself to the floor in anger when Kardashian West moves, causing the make-up to smudge.
As the little girl hysterically cries on the floor, Kim says: "I moved, I'm sorry, I moved.
"I didn't know it would cause this much of a big deal! My make-up artists usually don't act this way!"
Kardashian West eventually coaxes her daughter back to work, getting her to redo the make-up.
The finished product sees the 38-year-old with three black freckles on each cheek and wearing thick black eyeshadow.
Kardashian West then enlists her niece Dream, the two-year-old daughter of her brother Rob Kardashian.
As the youngster applies blusher to her cheeks, Kardashian West says: "Dreamy, you are so good. You're gonna be such a good make-up artist."