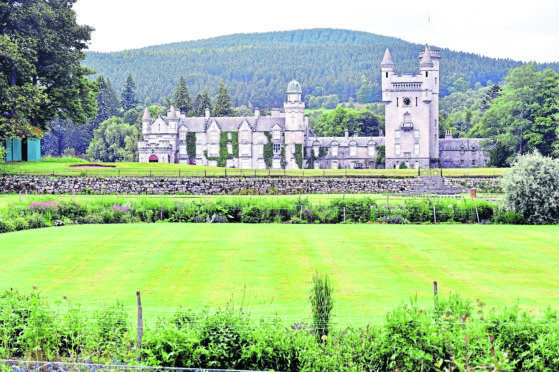 Tourists exploring Royal Deeside can expect to sample a growing variety of high quality food and drink products, whether visiting the north-east to savour its culinary delights or to enjoy its stunning scenery and hospitality.
While the region is home to several iconic world-class brands (Baxters and Walkers Shortbread to name but two) there are a growing number of innovative companies in this sector that are helping to boost the local and national economy.
The hospitality and leisure sector straddles and complements this rapidly-expanding sector by offering local produce in hotels and restaurants and at outdoor events.
From the Open golf at Carnoustie to the Aberdeen and North East Scotland Music Festival, premium Scottish food and drink will be showcased to thousands of domestic and foreign visitors over the summer. These days Scottish street food is more than just pies.
There is a tremendous opportunity for us to promote our high-quality food and drink brands to a global market. We have the creative talent and an abundant larder of fresh, local produce of trusted provenance in our seas, rivers and farmland.
In recent years we have seen food and drink exports soar. One of our clients, a leading Scottish fish farmer, has seen a dramatic growth in exports, including to Asia.
While the barriers to entry to some export markets may appear daunting, with the right help, many pitfalls can be avoided.
Choosing the right distributor or joint venture partner is crucial, as is securing advice on how to protect your brand against "copycat" knockoffs and trademark infringement. Protecting your recipe and other intellectual property can be a vital ingredient in your success.
To succeed in a highly-competitive sector we need to innovate. This can take the form of a new hospitality "experience" of the kind we do so well, especially coupled with locally sourced food and drink. Take the North Coast 500, now a popular tourist draw in itself, is greatly enhanced by the hospitality on offer en route.
Alternatively, look at the new Glenrinnes Distillery, developed by Aberdeen entrepreneurs Alasdair Locke and Alex Christou – a gin distillery sitting at the heart of the whisky trail is distinctive and has the potential to do well.
Innovation is also being driven by our world-class universities, which, by working closely with industry, are creating further opportunities for growth.
Aberdeen University's Rowett Institute continues its long-standing support for the sector with projects intended to benefit our understanding of diet and, along with the university itself, has won awards for attracting high-calibre scientific conferences to the north-east.
The "smart labelling" company Insignia Technologies, backed by Highland Venture Capital and the Scottish Investment Bank, has been widely praised for its packaging, which monitors and maximises shelf life of opened food products.
While the opportunities are there for all to see, there are challenges, not least Brexit, given the reliance of the food, drink and hospitality sectors on EU and other overseas workers.
The ability of research centres and companies to bring in skilled personnel from overseas is vital, and we expect our immigration team to be kept busy as these pressures increase.
In our view the bottle is half full – thankfully – and with the right support these key sectors of the Scottish economy are well placed to continue their growth into 2020 and beyond.