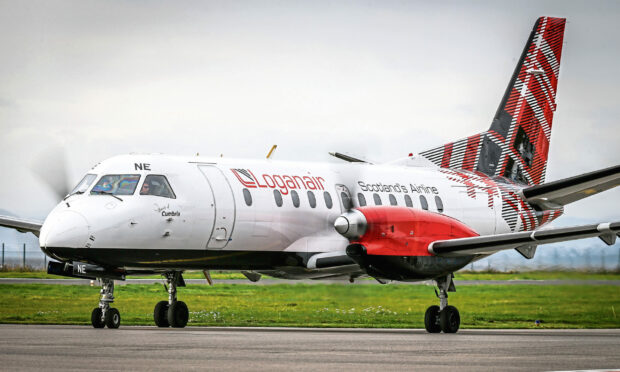 Loganair has made a first foray into Eastern Europe, supporting travel for key workers from Latvia and Poland in the North Sea emergency response industry.
Scotland's airline has won charter contracts worth a six-figure sum with two unnamed companies in the sector as Covid-19 continues to devastate scheduled air services.
The contract involves Loganair flying personnel from Riga Airport in Latvia and Gdansk Airport in Poland to and from Aberdeen for shifts on the companies' response and rescue (ERRV) and supply vessels serving North Sea oil and gas platforms.
Before the current crisis, the emergency response companies flew hundreds of Latvian and Polish seafarers to Aberdeen on a complex series of scheduled services.
The Covid-19 crisis had left crews stranded and unable to return home until the companies contacted Loganair and asked if they could help.
The result is Loganair this week flew the first Latvian and Polish workers home from Aberdeen on its Embraer Regional Jets and brought the replacement crews to Scotland.
The initial contract runs until mid-May.
Fiona MacLeod, Loganair's director of charter services, said: "This latest contract is made possible by our recent acquisition of Embraer jets which greatly extends our range on the European mainland."