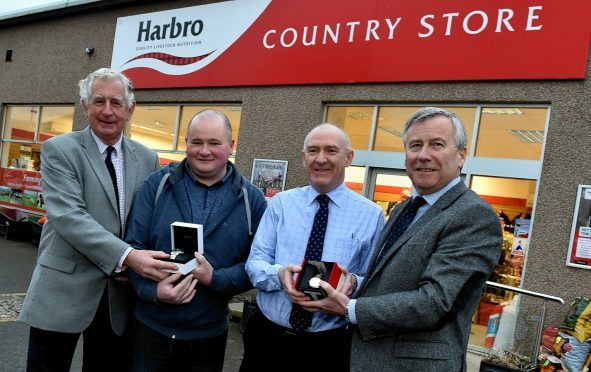 Two members of staff at north-east animal feed firm Harbro have been honoured for their long service at the company.
Managing director of the Turriff-headquartered company, Graham Baxter, and chairman Peter Kenyon presented two members of staff with long-service awards at a reception in front of their colleagues and family.
Mr Baxter said: "The success Harbro has enjoyed over the years is largely down to our excellent staff and the board is delighted to honour its long-serving colleagues for their loyal and dedicated service over so many years."
First up receiving an award for 25 years' service was straight-trading manager Colin Booth.
Based in the commercial department of the company's head office at Turriff, Mr Booth started at Harbro in June 1991 after previously working for North Eastern Farmers. He has responsibility for buying raw materials for the company's various mills across the country.
Next up to receive an award, also for 25 years' service, was Bryan Oag who works at the company's Smiddyseat mill at Turriff.
Mr Oag also started work at the company in June 1991 as a mill operator before moving to the stores department at the mill where he now assists customers with goods dispatch.