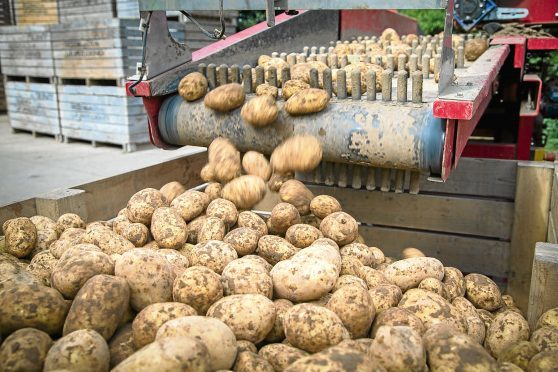 Greater transparency in the supply chain is needed for potato growers, claims a new NFU report.
The report, by the farmers' union south of the border, found that the sector could be improved if potato packers and processors provided greater levels of information on crop quality to growers.
It highlighted a desire among growers for more information to be given to them, and the whole industry, in a bid to become more competitive and productive.
"In order for all parts of the industry to become more efficient, competitive and profitable, growers need to know where they can improve their crop," said NFU potato forum chairman Alex Godfrey.
"It has been clear for some time that a system for doing that did not exist widely across the sector. To enable the industry to move forward, processors and packers should share as much accurate detail on crop quality as possible with growers. In the long run this will help the whole of the potato industry benefit."
He said there was also a need for growers to visit packers and processors more often to strengthen relationships in the supply chain.