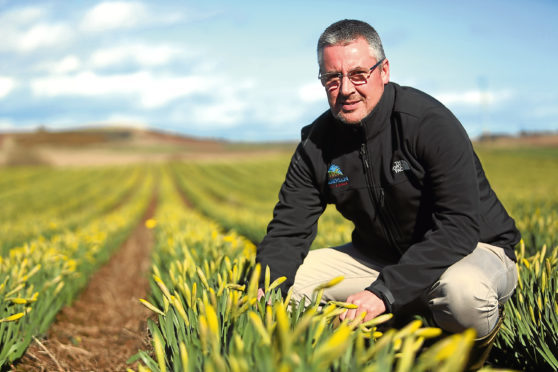 Grampian Growers managing director Mark Clark has been named chairman of the Scottish Agricultural Organisation Society (SAOS).
He will take on the key role with Scotland's farm cooperative organisation, at a time which he described as "very challenging" for the industry.
"The challenges to agriculture continue to increase rather than dissipate, and farm profitability is under more and more pressure," said Mr Clark, who is joined at the top of SAOS by new vice-chairman John Hutcheson, a director of Tay Forth Machinery Ring.
Voicing his confidence in the structure and strength of SAOS, the new chairman said he firmly believes that greater cooperation within the industry is one of the "few answers to many of the problems we face" at present. In his role with Grampian Growers, Mr Clark has helped develop and expand the company's range of seed potato varieties, as well as daffodil bulbs and flowers, while also exploring many new and different export markets.
Mr Hutcheson, who has been a Tay Forth member since the ring was established in 1989, is also a director of GrainCo Scotland. He said: "Rural businesses need to communicate and collaborate more with each other. I think there is further potential for rings to work with each other in order to lower input costs and extend the services available. I'd also like to see more producer-controlled marketing groups for primary produce, with the aim of creating greater price leverage in the marketplace and quality assurance branding that targets specific customer requirements."