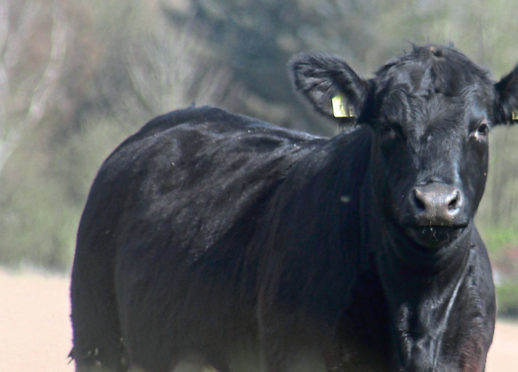 Joining the Aberdeen- Angus Society was never going to be an easy task.
The society not only represents and promotes a breed of cattle but also a world-famous beef brand.
Chief executive Barrie Turner joined the society in February and six months in he says the "ship is steadying and the waters are calming".
There were troubles at the society before his appointment, including the resignation of several board members and the departure of former chief executive Johnny Mackey.
More recently, the society has made headlines over a police investigation into financial matters – something Mr Turner hopes will be concluded very soon.
The new Aberdeen-Angus chief, whose background lies in the pig and food manufacturing and retail industries, says he is excited about leading the society.
"Part of the reason I took the job is that it's more than a breed, it's also a brand – a worldwide, global phenomenon," Mr Turner said.
"It's all about cattle and it's all about Aberdeen-Angus and the fantastic produce it's delivering to the marketplace, which at the moment is very much in demand.
"The farming world for me is a wonderful world.
"It's a great place. The people involved in the industry face situations every day that they have to cope with and get through and sort out. They are a very resilient bunch."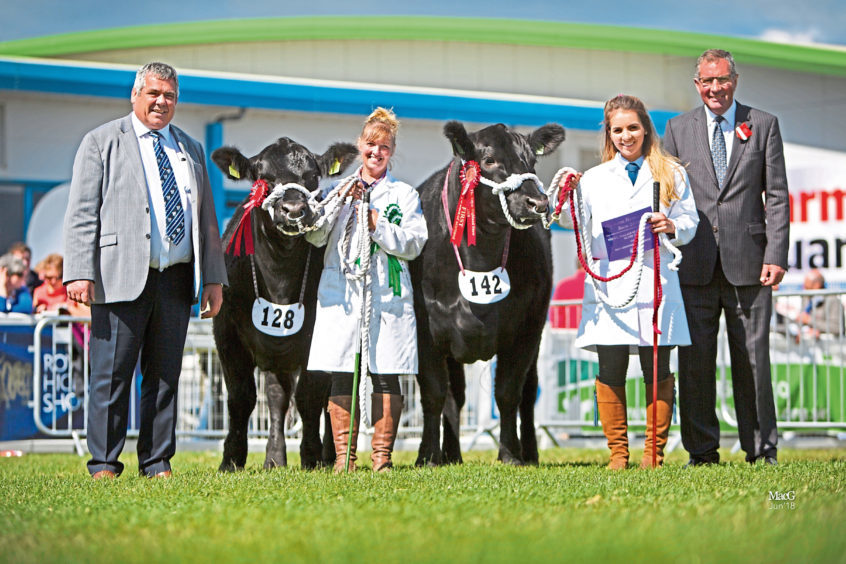 He said the society's main focus for the months ahead was developing and fine-tuning a sire verification scheme to ensure any beef marketed as Aberdeen-Angus has come from Aberdeen- Angus cattle.
"The industry already has systems in place to identify Aberdeen-Angus beef but we need to make these more robust," Mr Turner said.
He said the system would use DNA sampling to verify whether beef is Aberdeen-Angus or not.
This involves taking a DNA sample from an animal and cross- referencing this with a database of Aberdeen-Angus bulls.
Mr Turner said the verification process, which has involved a six-figure investment from the society, was needed to not only protect the brand but also retailers and customers.
He said the society regularly received enquiries from Trading Standards officers investigating cases of beef being labelled as Aberdeen-Angus when it was not.
"We need to make sure that what it says on the pack, is what is in the pack," said Mr Turner.
"With the way the food industry is currently, the more reassurance that a processor can have that what they are putting into the pack is right, is good.
"It's very important to them because the costs of false labelling are huge."
From a farmer's perspective, the verification process is also a way to protect the premium for Aberdeen-Angus cattle which is currently anywhere between 18p and 40p per kg, Mr Turner said.
"Every brand is open to abuse so we have taken the initiative to help our customers and reassure the customers that demand Aberdeen-Angus as a brand that that's what they are going to get," he added.
"Having a reputation or a brand behind the name of a breed, that's where we stand apart."
Mr Turner said another society initiative was a project into the feed efficiency of Aberdeen-Angus cattle.
"Coming from a pig background and seeing the efficiencies that the pig and poultry industries work to, and coming into the beef industry, it surprises me how little we know about the efficiency of different breeds of an animal," he added.
"My goal would be to try and establish something that proves that Aberdeen-Angus are the most efficient and sustainable breed to keep."
He said many farmers remarked Aberdeen-Angus cattle "lived on fresh air" and the breed's reputation as a hardy native animal was still true.
Although there are various types of animals – some breeders opt for large cows, while others opt for smaller more traditional types – Mr Turner said this offered a draw to farmers as there were different types of Aberdeen-Angus to suit different farming systems.
While many breeders have enjoyed success exporting cattle, in particular heifers to Europe, Mr Turner said he wanted to try to retain these cattle in the UK and change the customer base to a domestic one.
"My desire is to try to keep as many of these cattle here as we can because of the increase in demand (for Aberdeen-Angus beef) we are seeing from retailers," said Mr Turner.
"The breed is in a stronger position now than it's ever been and we need to capitalise on that."
He said calf registrations with the society and data from BCMS showed an increase in the number of Aberdeen-Angus cattle on farms across the UK.
This, coupled with growing demand for Aberdeen-Angus beef, highlighted the importance of the society's sire verification scheme.
"I'm really keen on maintaining the Aberdeen-Angus brand because as we move towards Brexit and become open to the world stage, we need to defend our home-bred Aberdeen-Angus beef from imports of Angus beef," Mr Turner added.
"The Aberdeen bit is really important. I'm working on brands at the moment, it's in the early stages. And hopefully we will be able to get to a place where we can keep the Aberdeen in the Angus."