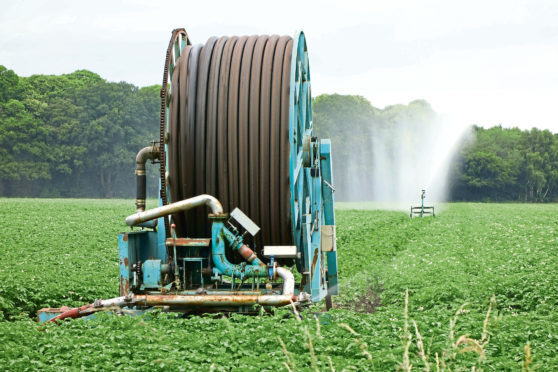 The latest figures on British grower-held potato stocks show the effects of the poor growing season in 2018.
AHDB data suggests growers have 1.84 million tonnes of potatoes in storage – down 24% on last year and 13% lower than the five-year average.
"Given the poor growing season in 2018 these figures are hardly surprising, particularly given the contrast with previous years' harvest," said AHDB senior analyst Sara Maslowski.
Drawdown data shows 1.3m potatoes were taken out of growers' stores during December and January.
Ms Maslowski said: "The unseasonal weather this winter has meant that some growers struggled with ambient storage due to the higher-than-usual temperatures.
"This meant that these stores were cleared earlier than planned. The rate of drawdown seen this year contrasts with the lower rate observed between harvest and the end of November last year. This was due to the extended use of the crop from the good growing season in 2017."