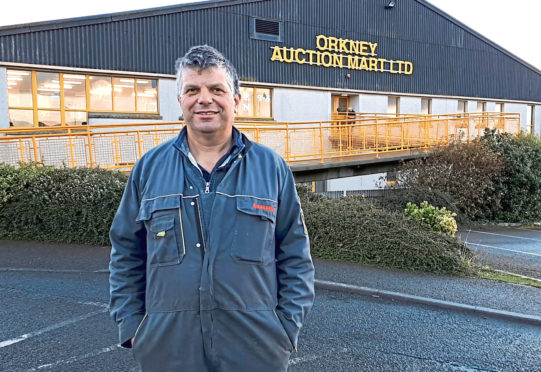 Tain farmer Graham Burnett and Orkney producer Paul Ross have gone public on recent on-farm accidents in the hope it may save others from suffering similar injuries.
Both farmers were sharing their experiences as part of Farm Safety Week.
Graham, who has 300 acres at Aldie Farm with his wife Paula, also works part-time as a lorry driver and was loading bulls on to a cattle float on another farm when his accident took place.
It involved a loader with a four-prong fork being used to plug a gap in a fence to stop the bulls escaping.
The problem was that the prongs, which had bales covering only two of them, were placed at an angle in the air.
Graham recalls thinking the prongs being in the air was a risk but decided he would not be near enough to them for it to be a problem.
However, while getting a feed bucket from his float, the bulls knocked the lorry door, causing him to fall, impaling himself on one of the exposed spikes.
"Against all recommendations of staying on the spike until help arrived, I managed to get myself off it," he said.
"This probably made the injury worse as there was a seven-inch deep hole and a four-inch gash in my buttock, big enough to get my fist in."
Taken by ambulance to Raigmore Hospital in Inverness, he had surgery about seven hours later and was subsequently off work for six weeks, missing harvest.
Although safety-conscious on his own farm, Graham felt it was not his place to tell the farmer where the accident happened or how to do the job. However, he says he will not hesitate in future.
Meanwhile, the accident involving Paul, who farms Lenahowe, could easily have cost him his sight.
He said: "I'd noticed a calf looking a bit dull and decided to treat it with an antibiotic. It was lying it down so I approached it quietly, injecting it.
"Just when I was going to put the needle in, the calf moved unexpectedly, the syringe came out of my hand and the needle penetrated my eyeball."
Aware of blood running down his face and clearly in need of medical help, Paul also headed for Raigmore Hospital in Inverness, a journey which took around 12 hours.
He said: "Thankfully, they discovered my eye was undamaged. This was a totally unexpected accident and could easily have been a lot worse. The only precaution I could have taken was wearing goggles, but I couldn't have foreseen this happening."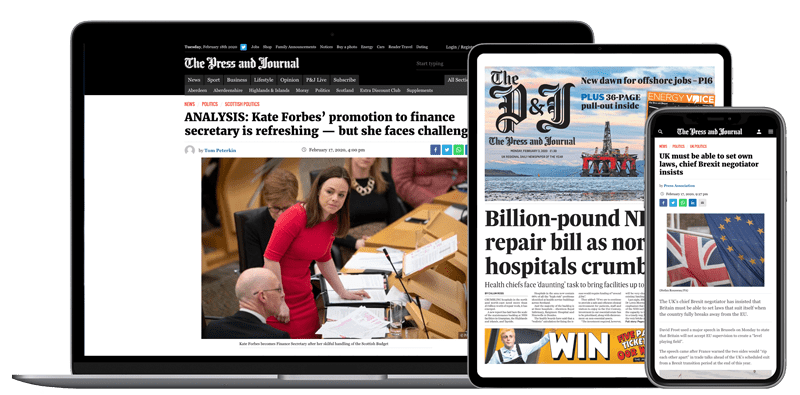 Help support quality local journalism … become a digital subscriber to The Press and Journal
For as little as £5.99 a month you can access all of our content, including Premium articles.
Subscribe