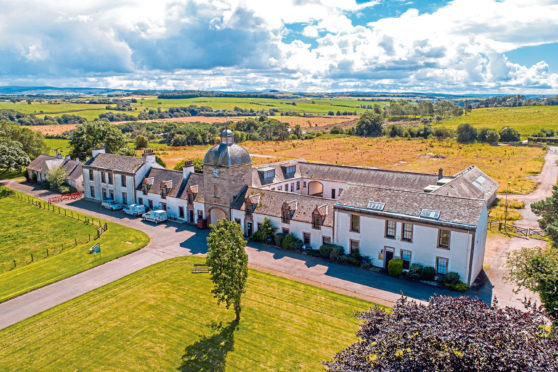 Scotland's Rural College (SRUC) is hoping to make more than £1.25 million from the sale of its Ayrshire campus.
Last month the college announced plans to sell off some of its Auchincruive campus for the second time.
The college first put the east side of the campus up for sale in 2017, but it was taken off the market last year to look at other options for the site. The options, which included community ownership, were ruled out and the land and buildings are once more up for sale.
Selling agent Galbraith said the sale presented a unique opportunity to buy 118 acres of prime Ayrshire countryside with significant development potential.
"The Auchincruive Estate is a hidden gem which, with the right combination of renovation, leasing, sales and development, could produce one of Scotland's most distinctive residential and commercial developments," said Bob Cherry, from Galbraith. The sale includes more than 11,000 square metres of agricultural, educational and commercial buildings.
Some of these are let and generating a rental income and others are suitable for sale or for demolition and redevelopment.The sale also includes 16 houses and cottages, and a total of 117.45 acres of land, including a 17-acre arboretum.
Annual rental income from the estate is currently £156,955, and it has planning permission in principle for mixed use development.
SRUC has previously said the decision to sell Auchincruive is part of a long-term strategy to base research and teaching at its Barony campus, near Dumfries. It said it was not feasible to keep the site as maintenance costs of £685,000 a year were stifling fresh investment in teaching and research in the south and west of Scotland. The college has pledged to pursue partnerships with local colleges and stakeholders to deliver rural skills training in the region.