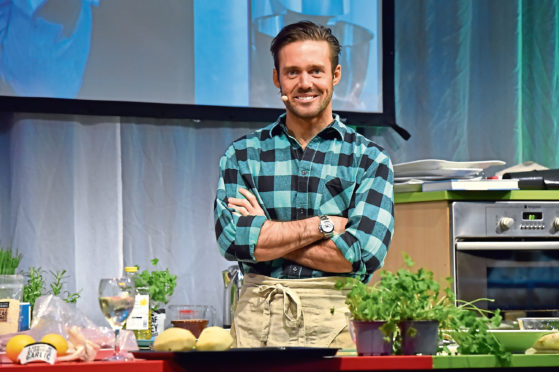 TV star and Celebrity Masterchef 2018 runner-up, Spencer Matthews, is fronting a new campaign to promote the benefits of lean, red meat in a healthy, balanced diet.
The campaign, which will run in Scotland, England and Wales, is part of an ongoing collaboration between UK levy bodies AHDB, Quality Meat Scotland (QMS) and Meat Promotion Wales (HCC).
Mr Matthews will help educate consumers about red meat by promoting three mid-week recipes featuring beef, lamb and pork on his Instagram page, which has more than 700,000 followers.
"We are thrilled to be working with Spencer Matthews on this campaign," said QMS chief executive Alan Clarke.
"It is fantastic to see him cooking with such high-quality, fresh ingredients that the whole family can enjoy. We hope this will inspire Spencer's extensive following to give these quick and easy recipes a go in their own homes."
AHDB chief executive Jane King said the campaign would highlight the nutritional benefits of red meat in a fun way for consumers.
She added: "We wanted to highlight how red meat can continue to feature as a versatile ingredient in a healthy, balanced diet and are keen to see how everyone reacts and engages with the content we have developed together."
The campaign is funded by £2 million of AHDB red meat levies ring-fenced for collaborative projects managed by AHDB, HCC and QMS.
The fund is an interim arrangement while a long-term solution is sought on levies collected at slaughter in England, for animals reared in Scotland or Wales.
Meanwhile, the NFU in England and Wales has teamed up with English mustard maker Colman's to promote British meat through a new campaign running during November.
NFU livestock chairman Richard Findlay said: "With the current political uncertainty and the low farmgate prices that many livestock farmers are facing, it is more important than ever to galvanise public support for our fantastic farmers and their world-leading products.
"It has been great to work with such a well-known food brand on a campaign which really celebrates the classic pairings that form the centerpiece of many traditional British family dinners, from lamb chops and mint sauce to roast beef and horseradish."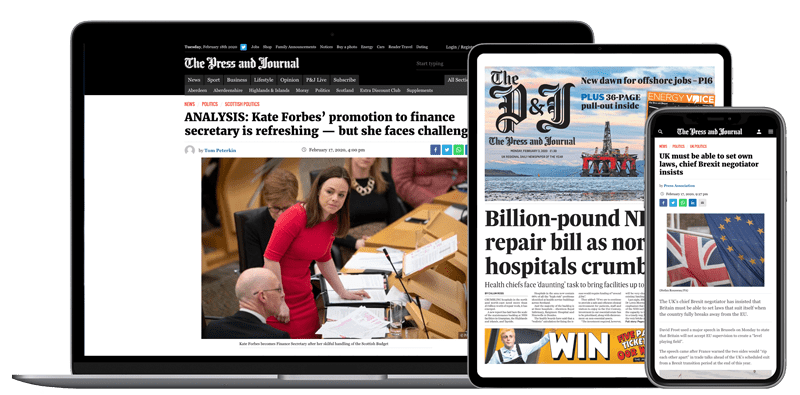 Help support quality local journalism … become a digital subscriber to The Press and Journal
For as little as £5.99 a month you can access all of our content, including Premium articles.
Subscribe