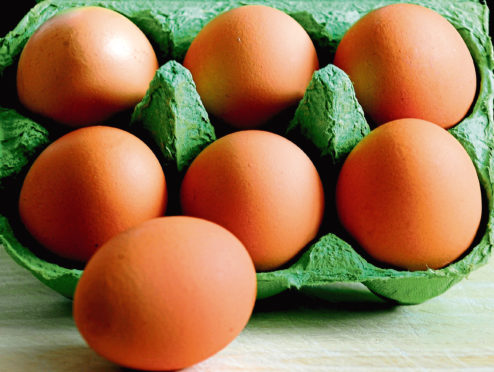 Sales of organic poultry and eggs increased by more than 12% last year, according to Soil Association Certification.
The organic body's annual market report also reveals a 4.5% increase in the overall value of the organic food and drink market in 2019 to a record £2.45 billion.
According to the report, UK shoppers spend around £200 million a month on organic food and drink.
Online and home delivery sales of organic food and drink were up 11.2% last year, while the sales in the food service sector were up 8.3%.
However, sales of fresh produce and dairy were back 2.4% and 0.9% respectively.
Soil Association Certification's business development manager, Sophie Kirk, said after eight years of growth the organic market was expected to be worth £2.5bn by the end of this year.
"2020 is a year of opportunity for organic farmers and growers," added Ms Kirk.
"With growth happening across multiple routes to market, and public interest in sustainable farming on the rise as we exit the European Union and the Agriculture Bill goes through Parliament, there are huge opportunities for farmers looking to diversify their businesses to meet growing consumer trends for British sustainable food and drink."
She said organic products give consumers a "legal assurance" that what they are buying has been produced to the highest environmental and animal welfare standards.
"The remarkable success last year of organic through home delivery and food service, as well as categories like eggs and poultry, is proof that the demand for nature-friendly products is there, and that if farmers can meet these trends, they can have great success," said Ms Kirk.