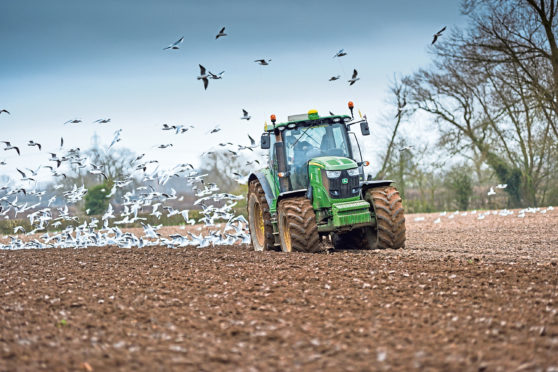 Scottish growers will not be expected to meet the two and three-crop rules of the Common Agricultural Policy (Cap) this year, the Scottish Government has confirmed.
The rules, which form part of the crop diversification element of the greening scheme, require farmers to grow a minimum of two or three crops, depending on the size of their farm.
Under the rules, farmers growing more than 75 acres of arable crops are expected to ensure their rotation includes at least three crops, with the main crop accounting for no more than 75% of the planted area and the third crop no less than 5%. In a statement the Scottish Government said the rules would not be enforced for the 2020 scheme year due to "an extended period of wet weather".
The move was welcomed by NFU Scotland (NFUS), which said many growers were struggling to sow crops on wet ground.
"The prolonged period of cold, wet conditions has meant the window of opportunity to plant and establish crops for 2020 has been narrow and meeting the three-crop rule for many farmers has been almost impossible," said the union's combinable crops committee chairman, Willie Thomson.
"The derogation from the three-crop requirement will make a difference to growers who have been unable to get on to waterlogged ground, but it is already looking for some parts of the country that fallow may be a more economic option than planting."
He said NFUS had consistently opposed the need for the three-crop rule to apply in Scotland, and the union was now calling for the crop diversification requirement of the greening rules to be removed from 2021.
"There is no monoculture issue to be addressed by the crop diversification rules in Scotland," added Mr Thomson.
"Required 'green' outcomes – notably on climate change and biodiversity – need to work within agricultural systems rather than prescriptive dates that compromise food production but do little or nothing in terms of environmental benefits."