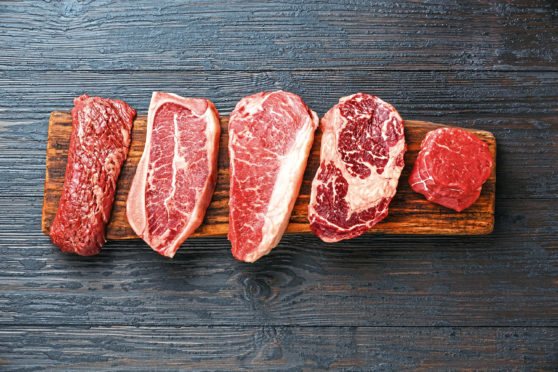 The National Beef Association (NBA) has called on the UK Government to confirm existing EU food imports legislation will be adopted into UK law in order to "slam the door" on hormone-treated beef imports.
As the fallout continues over the third reading of the Agriculture Bill, when amendments to protect UK standards were not adopted, the NBA has sent an open letter to Defra Secretary George Eustice asking him to fast-track the government's planned objective study of food security.
In his letter, NBA interim chief executive Neil Shand claims the government is not taking food security as seriously as it should and points out food shortages are still being experienced in supermarkets.
He writes: "Imagine a scenario where we have a situation which forces us to close our borders for any length of time.
"As you will be aware, in excess of 2,000 trucks a day come in from Europe to feed our country; in less than 10 days shelves would be empty of the majority of fresh food.
"Never has homegrown and home-produced food been more important than it is now. It is vital that strong and stable frameworks are put in place to protect Britain's home producers, ensuring that we can meet a greater level of demand internally should it be required.
"We are interested to hear how the government intends to ensure future food security for our country in the event of a major incident such as coronavirus."
A government spokeswoman said Mr Eustice had received the NBA's letter and would respond in due course.
She added: "The UK is renowned for its high environmental, food safety and animal welfare standards.
"We have been clear all along that we will not compromise on our high environmental protection, animal welfare and food standards."