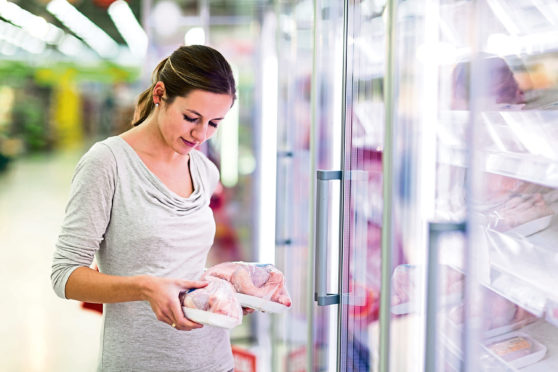 Red Tractor Assurance has unveiled plans to diversify its logos to help shoppers identify food from specific farming systems.
The assurance body will adapt its existing logo with new colours and wording for three ranges – free range chicken, enhanced welfare for chicken, and organic.
The enhanced welfare for chicken logo, which has already launched in a small number of retail outlets, is similar to the existing Red Tractor logo but purple in colour and the words certified standards have been changed to "enhanced welfare for chicken".
Chicken carrying this logo must meet existing Red Tractor standards and extra criteria.
These include the use of a slower-growing chicken breed, more space and natural light in barns to encourage natural behaviours like pecking and perching, and a reduction in stocking density.
Red Tractor chief executive, Jim Moseley, said the additional schemes and logos had been developed to deliver a "one-stop solution" for shoppers looking to buy food from specific production methods.
"Over the past 18 months we have been focused on how we can provide greater choice and clarity for those shoppers and diners who are looking to buy British produce grown and reared to recognised production methods, with the added confidence that it's been checked every step of the way from farm to pack," he added.
"Red Tractor now provides even greater variety whatever the choice or budget."
The new enhanced welfare chicken range was welcomed by Compassion in World Farming's director of food, Tracey Jones, who said it would allow consumers to understand how their chicken was produced and make informed choices.