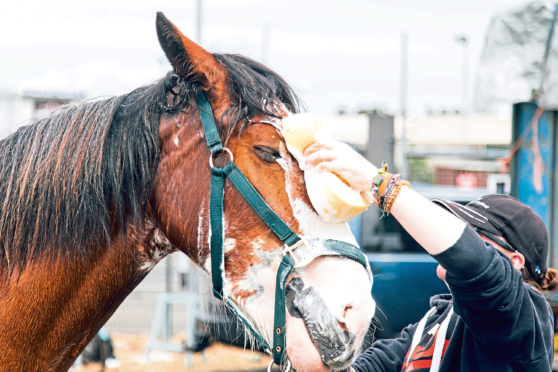 The Scottish Agricultural Show is packed with competitions across a broad range of categories and there is something for everyone.
The livestock and horse lines are always a popular attraction at agricultural shows, and while you can't go and touch your favourite animal and see it walking among its peers at shows in person this year, our show gives you the chance to see some of the finest animals from across Scotland from the safety and comfort of your own home.
As with most shows, one of the most popular sections at the Scottish Agricultural Show is the cattle section, which is split into two main divisions.
These are the beef cattle division, sponsored by north-east farmers' co-operative ANM Group, and the dairy cattle section, sponsored by furniture and homeware store Duncan's of Banchory.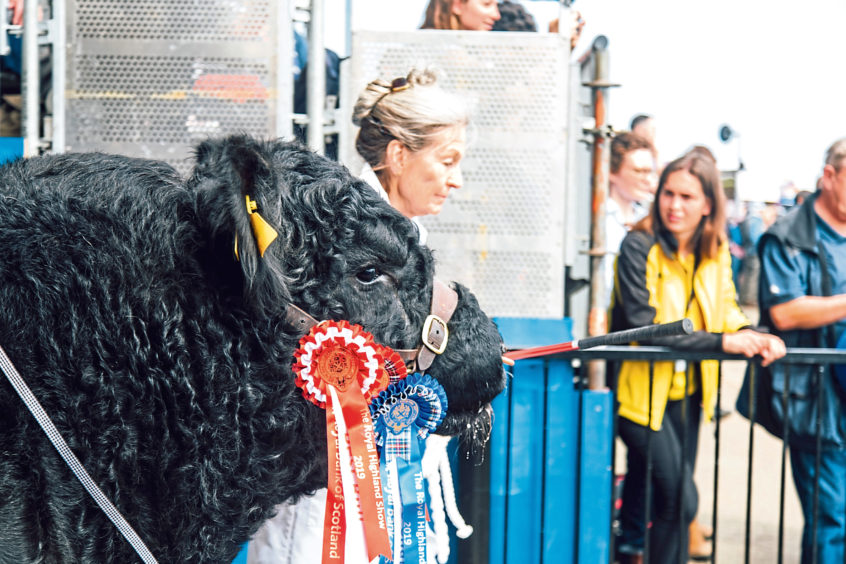 Within these two sections are a range of different breed classes, which attracted entries from cattle enthusiasts across the country.
The beef cattle section comprises classes for Aberdeen-Angus, Beef Shorthorn, any other breed of native cattle, Charolais, commercial cattle, Limousin, any other breed of continental cattle, and Highland cattle.
The dairy section has classes for Holstein, Ayrshire, and any other breed of dairy cattle.
Meanwhile, shepherds and shepherdesses have been vying to be crowned top of the flocks in our sheep section.
The section, kindly sponsored by mental health charity Samaritans, features seven main classes.
These are: Blackface; Suffolk; Texel; Beltex; Bluefaced Leicesters; commercial sheep; and any other breed of sheep.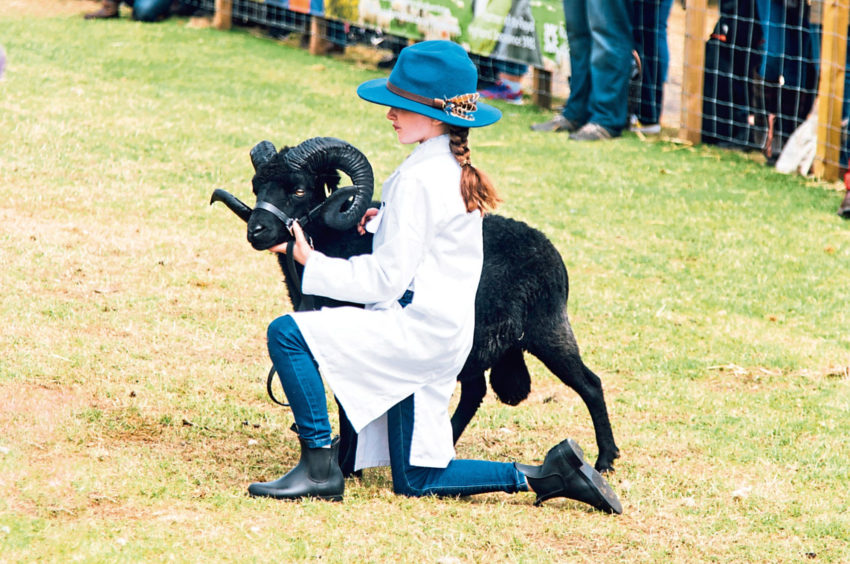 The goat section, sponsored by rural consultancy firm Bell Ingram, has also attracted a wide range of interest including competitors from as far south as Cornwall.
It comprises sections for dairy, Pygmy and Boer goats.
The poultry section, sponsored by law firm Ledingham Chalmers, includes classes for bantams, water fowl, rare breeds and eggs.
Lastly, no agricultural show would be complete without a section for horses and our horse section, sponsored by Angus-based drinks company Gin Bothy, boasts eight sections.
These are: Clydesdales; Highlands; Shetlands; mixed mountain and moorland; riding pony and hunter pony; Hunters; pure-bred, part-bred or Anglo-bred; and coloured native/cob/traditional non-native classes.
A champion and reserve will be selected from each individual breed or section class, and then each of these champions will go head-to-head to be crowned the top of their overall section.
Thereafter, the coveted show champions of champions prize, sponsored by Rural Scotland, will be chosen from all the overall section champions – beef cattle, dairy cattle, goats, horses, poultry and sheep.
The farming stars of the future will also be showcasing their skills in the young handlers category, sponsored by Royal Bank of Scotland.
Each main section – beef cattle, dairy cattle, horses, poultry, goats and sheep – has sections for junior and senior young handlers.
A champion for each section will be selected and they will then compete to be crowned best overall junior and senior young handler in the show.
To see all the different entries for the show, and to find out who has been crowned cream of the crop, visit www.scottishagriculturalshow.co.uk on July 3-4.
Full event timings are listed on pages 8-9 of this supplement.