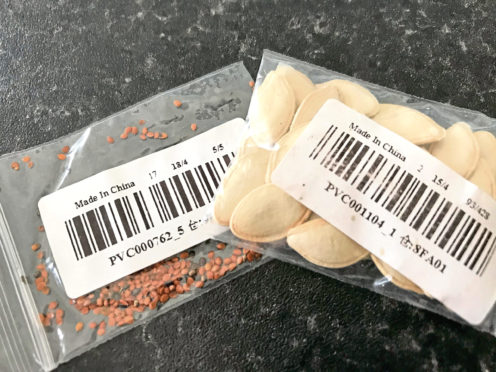 Members of the public are being reminded not to plant any suspicious packets of seeds they receive in the post.
Last week NFU Scotland (NFUS) urged people not to plant or compost any packets of seeds they receive in the post, but have not ordered, from China.
The union is now urging people in possession of the seeds to contact Science and Advice for Scottish Agriculture (SASA), which is collecting seed samples for analysis.
Updated guidance requests that people do not open the packets or handle the seeds.
They are instead asked to email SASA with their details and a postal address via info@sasa.gov.scot – SASA will then send out a pre-paid self-addressed envelope and zip-lock bag for people to post the seeds.
"It is possible that these seeds could be a harmful invasive species or harbour a disease – both of which, if released, could pose a threat to agriculture and the environment," said NFUS.