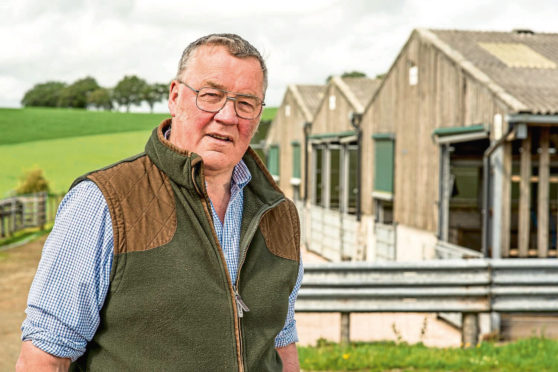 Farm leaders have expressed disappointment after MPs failed to back an amendment to the Agriculture Bill designed to protect UK food standards in future trade deals.
The amendment, which was lodged in the House of Lords but voted down in the Commons by 332 votes to 279, would have required agricultural and food imports to meet domestic production standards.
The Lords amendment, which gained backing from 14 Conservative MPs including Scottish Conservative Party leader Douglas Ross, was designed to block foreign food imports produced with lower animal welfare standards, such as chlorinated chicken, from entering the UK.
The UK Government has repeatedly argued that existing protections are already in place and they have no intention of watering them down – however farm leaders yesterday expressed anger at the vote.
NFU Scotland president, Andrew McCornick, described the result as a "bitterly disappointing outcome" for farmers, crofters and members of the public.
He said new trade agreements presented a major opportunity for Scottish agriculture, driven by the industry's provenance and quality.
"This ambition goes hand-in-glove with the UK Government's own manifesto commitment not to compromise the UK's standards on animal welfare and environmental protection," added Mr McCornick.
"For this reason, NFU Scotland and the vast majority of our members are bitterly disappointed that the amendment was not supported."
He said the union would continue to lobby for Scottish and UK production standards to be considered in the negotiation of all future trade deals.
NFU England and Wales president Minette Batters said she hoped another amendment could be put forward when the Agriculture Bill returns to the House of Lords, and later backed by MPs.
She said: "The future of British food and farming is at stake.
"Without proper safeguards on future trade deals we risk seeing an increase in food imports that have been produced to standards that would be illegal here."
National Sheep Association chief executive, Phil Stocker, was critical of the result, adding: "There is now the very real risk, despite government's assurances, that the UK's standards that our nation's farmers are proud to work to could be undermined by lower standard imports."