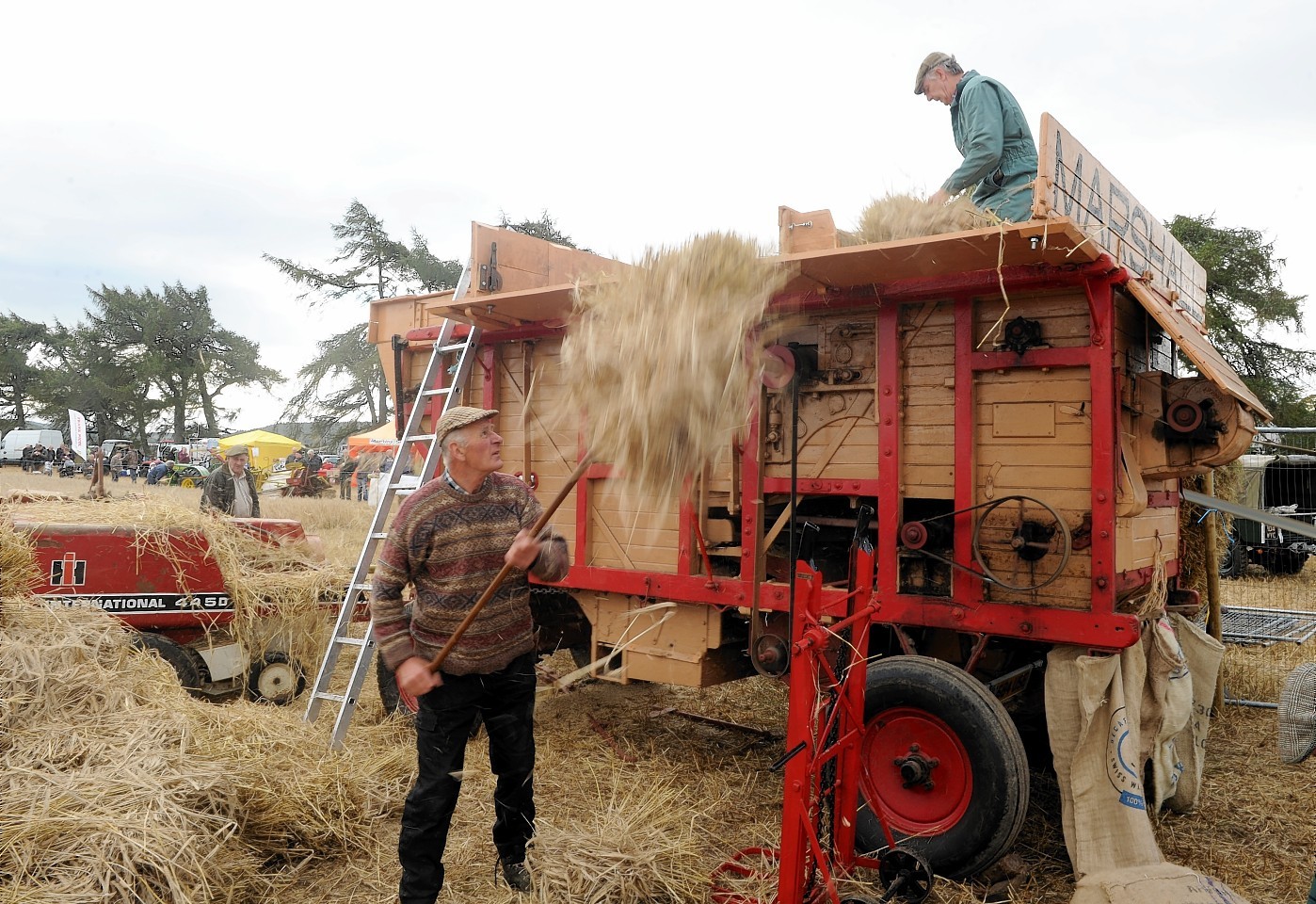 Visitors to the seventh Strathnairn vintage rally were transported back in time as an array of working agricultural machinery went on display.
The event was held at the Daviot Estate, just off the A9 six miles south of Inverness, and included demonstrations of how farmers once made a living.
A display of memorabilia completed the dose of nostalgia, with photographs of life and recreation away from the fields on show, courtesy of Strathnairn Farmers Association.
The century-old association started by organising hoeing matches, then ploughing contests, through to the stock judging competitions which still go on today.
The oldest item was a reaper, made by McDonald's of Portsoy in 1890, while a Marshall threshing mill made in 1920 seemed modern by comparison.
Among the many farmers showing how tractors were built to last was James Ross, who gave a ploughing demonstration on his red 1963 Massey Ferguson, as did Donnie Black, of Nethy Bridge, on a similar vehicle that he bought new, also in 1963.
Meanwhile, Richard McWilliam, of Muir of Ord, and Neil MacDonald, of Strathpeffer, showed how 1920s binders worked, as music performed by Marjory Allan and the Inver-Ross Band boomed out across the estate.
Younger visitors were also catered for with a small fairground, although there was much interest in the older attractions at Saturday's event.
A spokesman for the association said: "The event gives us an opportunity to ensure that the old farming ways do not fade from memory and a chance for the young children of today to see how farming plays a very important part in their everyday life – from their food on the table to the clothes they wear."
Dereck MacKenzie, owner of the Daviot Estate, was pleased that the event was so well attended.
An auction to sell a 1936 Ferguson Brown Series A tractor, with proceeds going to Cancer Research UK, was also launched at the rally.
Retired farmer, 90-year-old Will Matheson from the Black Isle, has pledged to raise £20,000 for the charity, and bids exceeding £10,000 have been made so far.
Mr Matheson said: "My family has lost many friends to cancer, and we've been thinking about making this donation for some time."