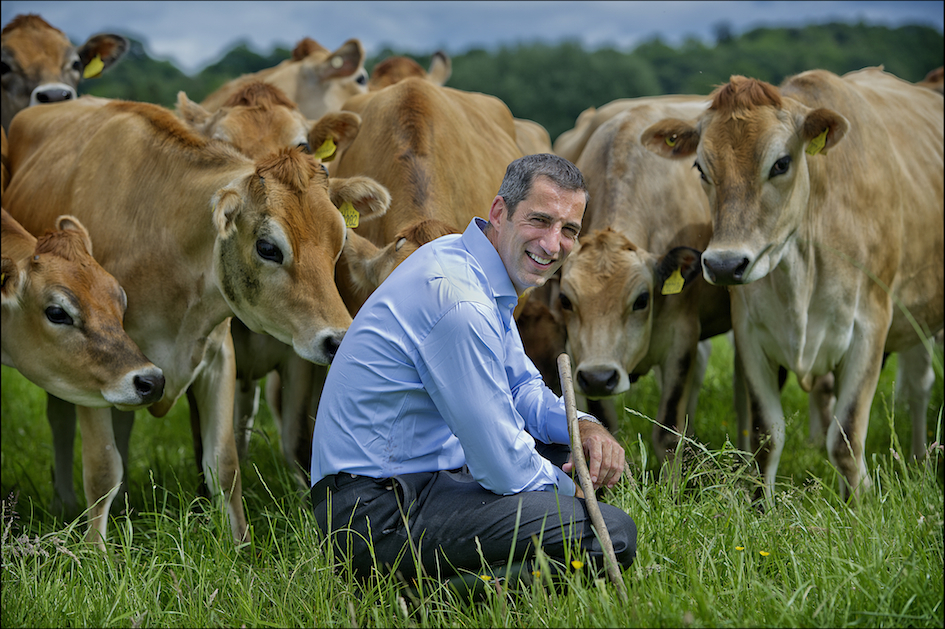 Graham's the Family Dairy revealed it has acquired a farm in Fife from the troubled First Milk co-operative.
The family-owned firm said the Glenfield diary farm would continue to produce cottage cheese, quark and sour cream, when it takes over the business on 2 December. The sum paid for the business was undisclosed.
Recently Glasgow-headquartered First Milk posted pre-tax losses of £24.935million for the year ended March 31 and has regularly slashed farmgate milk prices.
Robert Graham, Managing Director of Graham's, said: "This is an exciting acquisition for us as it allows us to extend our product range for customers and consumers even further, with the addition of cottage cheese and quark.  In addition, this deal presents great potential to explore further new product development.
"Our core values run through the very heart of our business – family, farming and high quality products that taste great. We plan to bring these principles to Glenfield as they become part of the Graham's family. We're delighted to be expanding the business on home turf and will continue to be mindful of future growth opportunities."
Mike Gallacher, Chief Executive of First Milk said: "The sale of Glenfield Dairy follows a full strategic review by the board over the summer. It will allow us to focus even more closely on our core businesses in hard cheese and liquid brokering.
"This is already starting to drive improvement with the business moving into a positive operating profit at mid-year, consistent with the phasing of our turnaround plan. We are confident that this focus will deliver improved milk prices and a more sustainable business model for our farmer shareholders.
"Today's announcement is also a good deal for our Glenfield employees, our customers and consumers. Glenfield fits well with Graham's other well-established dairy operations and the sale protects employment at the site and hence the broader Scottish dairy sector."
The deal comes after Graham's revealed it has been named the number one Scottish dairy brand in an official review for 2015 produced by Kantar Worldpanel UK.