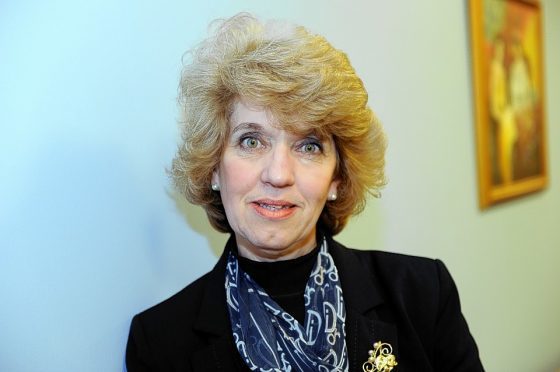 A well known north-east entrepreneur has revealed she faced pay discrimination at the start of her career and that the gender gap is "still very much a live issue".
Jeanette Forbes, chief executive of Aberdeen-based cabling and IT services company PCL Group, said that while she was "identically qualified" to her male colleagues in her early career, her employer insisted on paying her less than half of what they earned.
Her revelations came as the Scottish Parliament's Economy, Fair Work and Jobs Committee launches a consultation into the impact of equal pay.
She described how an employer rejected her even after studying to achieve her IT qualifications.
Ms Forbes said: "Office personnel noticed I had a knack for computers, and I became the go-to IT person, doing exactly the same job as my male colleague. But while he earned £26K, I earned the company's office administrator's rate of £12K.
"I asked my bosses for equal pay. They said no, because I didn't have the same qualifications.
"So I studied part-time at night-school for a degree.
"Finally, armed with my qualification, and six years' experience, I asked for equal pay, and was turned down flat."
She added: "My experience happened in the late '80s and early '90s.
"These barriers are coming down but the gender pay gap is still very much a live issue and still exists.
"I am a board-member for a number of companies. Often I am the only woman at each board meeting.
"I distinctly remember on one occasion I was handed the pen and paper to take notes. Even at that level, it is automatically assumed women should take the admin role. Why is this?
"After years of campaigning and legislation, why is the gender pay gap still on the agenda? There are women entering the workforce who have not yet developed the confidence to ask for equal pay.
"If women like me don't do something about the gender pay gap issue now, we risk failing the next generation of girls or women in the workforce. I for one do not want to be held accountable for that."
The deadline for submitting evidence to the Economy, Jobs and Fair Work Committee is March 10 2017. The committee will produce a report on its findings on the gender pay gap, including policy recommendations, in June.